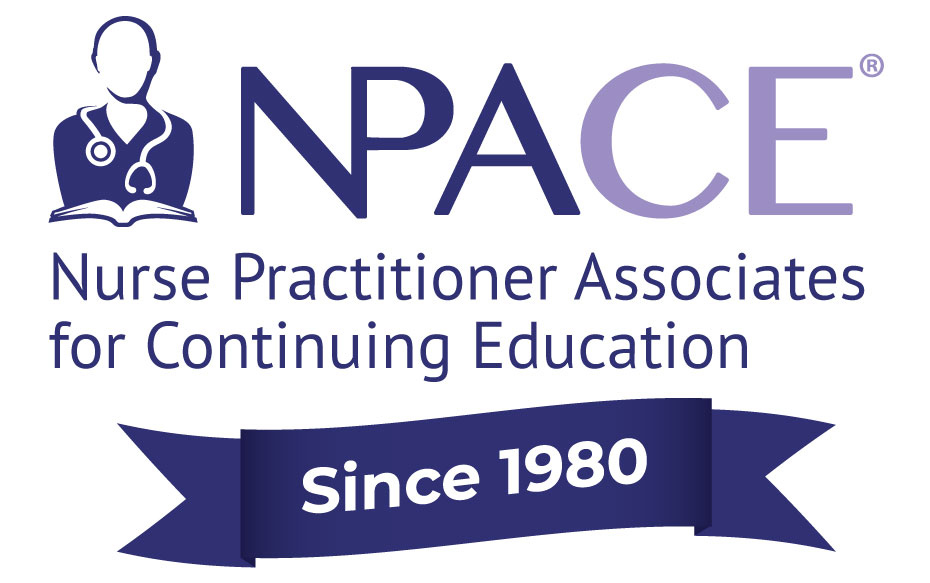 For Learners
NPACE collaborates with education partners to provide Free Online CE to Nurse Practitioners and other Advanced Practice Clinicians. Earn CE credit for participating in and completing our partner CE programs for FREE. Content is always changing so be sure to visit often!
For Sponsors/Partners
Is your company interested in coordinating a sponsored CE program with NPACE? Choose from a variety of presentation options at NPACE in-person and/or virtual events, or utilize NPACE marketing and promotion services to reach your target audience!
Visit to learn more about sponsored CE programs and advertising opportunities please click the button below!
Free CE Courses
Alzheimer's disease is the most common cause of dementia. The etiology is unknown and there is no known cure for this devastating progressive neurodegenerative disease. The hippocampus is affected and prevents the patient from forming new memories. The patient often recognizes it but doesn't want to talk about the "hippo" in the room. With more than 6 million American's living with Alzheimer's disease and a projected doubling of that number, nurse practitioners should be knowledgeable about the disease.


Credits: 1.0 contact hours; 0.33 are pharmacology

Free

Pfizer Grant Funded Program

The overall goal of this program is to deliver targeted educational interventions to (1) improve health outcomes among outpatients with COVID-19 by building skills, knowledge, and competencies of providers that serve them, and (2) address provider knowledge gaps related to Drug-to-Drug Interactions (DDIs) in COVID-19 treatment.

Credits: 1.0 contact hours; 1.0 are pharmacology

FREE

This bundle includes 4.75 CE to help any NP student or new NP advance their cardiac assessment and diagnostic skills. This series uses the NPACE augmented reality application to supplement learning in case studies, heart sounds, and heart structures. Presented by Dr. Margaret Bowers, this bundle will help the NP through the basics of EKG interpretation, advanced cardiac assessment, cardiac test ordering and interpretation, and the basics for cardiology in primary care.


Total Credits: 4.75 contact hours; 0.0 are pharmacology
Release Date: December 3, 2021

Free




This presentation will provide a unique look at the uninsured crisis in America by presenting an overview of the problem, the best practices on how to serve the uninsured patient in need of care today, and then provide various opportunities for nurse practitioners to provide badly needed medical care to the uninsured in their communities.


Credits: 1.00 contact hours; 0.00 are pharmacology
Release Date: March 1, 2021


Free

The purpose of this presentation is to provide NPs an update on the treatment of patients with HIV. It will include an overview of the issues that have impacted the uptake and use of PrEP, the newest medications available for treatment, and a brief discussion on the impact of the end the epidemic initiatives. This accredited session is made available through support from Gilead Sciences.


Credits: 1.00 contact hours; 1.00 are pharmacology


Free

Parkinson's Disease is a common neurologic disorder. Early recognition and treatment is key to slowing the progressive disability that occurs as a result of decreased dopamine. Primary care providers are key to recognizing signs and symptoms of Parkinson's Disease early.



Credits: 1.0 contact hours; 0.67 are pharmacology

FREE
| Access Date | Quiz Result | Score | Actions |
| --- | --- | --- | --- |