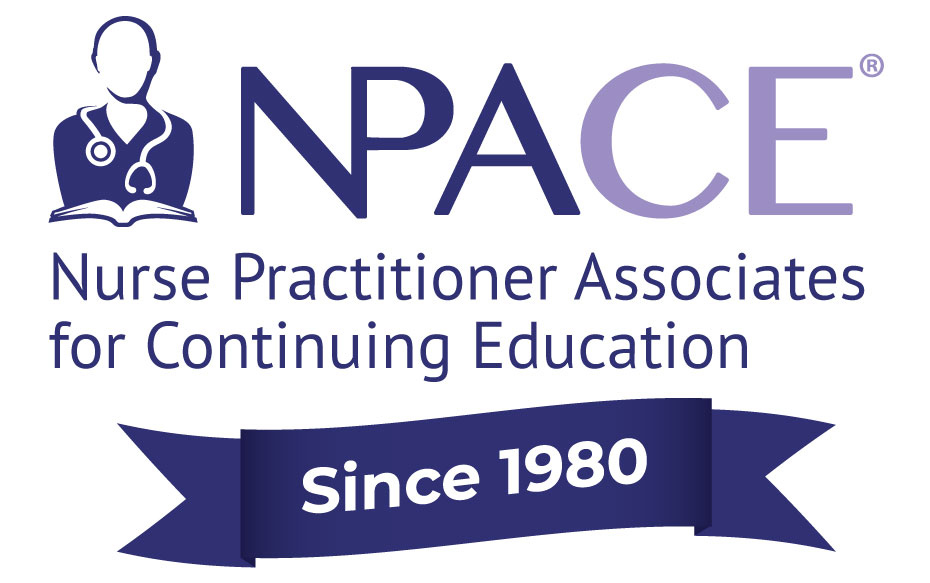 LEARNING CENTER FREQUENTLY ASKED QUESTIONS
Login/Create Account
---
How do I do this?

We have pre-loaded NPACE attendees from the past 5 years into the system. Others will have to create an account to participate in activities, track CE hours, etc. To do so, please follow these instructions:
- Click login at learn.npace.org

- You will be taken to the Community Hub
- Have you attended an NPACE event in the past five years?
- Click Forgot Your Password at bottom of page, enter your email, click reset and check your inbox (and SPAM) for instructions
- Are you new to NPACE?
- Click Create Account and enter your information
- Click on Learning Center (Purple Button)
- Allow Access if prompted
- Click Login on the Learning Center homepage to link platforms
- You're in – your name should appear on left
Getting Started
---
Who is NPACE?

Nurse Practitioner Associates for Continuing Education (

NPACE) is a 501 (c) 3 national nonprofit organization that has provided quality, evidence-based educational programs to nurse practitioners and other advanced practice clinicians for over 40 years. Our educational approach supports the advancement of the nurse practitioner role and promotes excellence in patient care.

What is the NPACE Community?

The NPACE Community is made up of advanced practice clinicians who have attended in-person NPACE conferences for over 40 years and are now availing themselves of virtual offerings. We hope to

engage

a robust network of NPs who

believe that we strengthen practice through education and networking that

promotes

NPACE's motto

"by NPs for NPs."

What is the NPACE Learning Center?

The NPACE Learning Center is our new online learning platform

that provides

access to recordings

of live programs, broadcast learning sessions like webinars, specialty series, clinical trainings, resources, gathering opportunities, sponsored activities & exhibits and other online events. Our mobile app,

Socio,

is integrated with a web-based portal to give you the most reactive, flexible and dependable access imaginable. You deserve it.

Is NPACE an accredited provider of continuing nursing education?

Nurse Practitioner Associates for Continuing Education (NPACE) is accredited as a provider of nursing continuing professional development by the American Nurses Credentialing Center's Commission on Accreditation.

How do I create a profile in the NPACE Community?

If you are not already registered,

click on

"

Create

Account

" on the left side of the learn.npace.org website and

complete the required infor

mation. Visit 

"Connect and Collect" from the Home Page for additional information after registration.

How do I log in to the NPACE Community?

If you have already visited learn.npace.org and created an account, just enter the information above the login button then click enter

.

C

ontact customer service

at 

learn

@npace

.org if you have difficulty.

Can I take courses if I am not registered? No, y

ou must register as a user in the NPACE Community to take courses. This allows us to maintain your continuing education certificates which you will be able to access any time through your account

dashboard

.

How do I update the information in my profile?

To update your profile on

learn.npace.org, login to the NPACE Community, click on My Profile, update the information and click Save.

How do I change my password?

To update your password on learn.npace.org, login to the NPACE Community, click on My Profile, update your password and click Save. Please keep your password on record for future use

to

access activities, activity history and certificates.
Finding and Taking Content
---
How do I search or browse for courses? There are many ways to browse and search for learning opportunities within the NPACE Learning Center. The Homepage enables the user to browse by four main content areas: On-Demand CE, Virtual Conferences and Webinars, Free and Sponsored Content, and Connect & Collect. By hovering over one of these four area boxes, you can select from sub-categories which will take you to a pre-filtered page of content. If select the more info option, you will be directed to the area landing page which has additional information, and the content list is not filtered. Alternately, on the Homepage left side navigation bar you may search the site content by "Category" (medical specialty) and "Type" (type of content such as a course or webinar). Another option is to narrow your search by adding a Keyword such as a speaker name. Please visit the Connect and Collect section for more tips on navigating the NPACE Learning Center.
How do I create a bundle of courses? The Build Your Own Bundle feature gives discounts for purchasing multiple paid courses in one order. Scroll through the full catalog to see what courses are available. As you add these courses to your cart, you will see these discounts automatically applied. The more courses you add, the bigger the discount — 10+ courses are 10% off; 15+ courses are 15% off; 20+ courses are 20% off. Note that free content will not count towards this discount offer.
Do I need any special software to take courses? No, you only need to be connected to the Internet on your computer or mobile device. The courses will launch in any browser except Internet Explorer, although we recommend you use the most up-to-date version of the browser.
How do I launch a course? All the courses you have registered/purchased are listed in your Dashboard located on the top left-hand menu. You must be logged in for this menu item to be visible.
One of the course components will not launch correctly; what do I do? If a course component does not open or does not "play" correctly, we recommend the following steps to troubleshoot:

Note that some course components will open in a new browser window/tab, and you may have to disable your pop-up blocker to allow pop-ups temporarily.
Clear your web browser cache and restart the browser.
If that does not help, try launching the course in a different web browser (i.e. try Chrome instead of Firefox. The NPACE Learning Center content is not compatible with Internet Explorer).
Try viewing the course on a different device, such as a laptop if you are having trouble on a mobile device or vice versa.
If you are still having issues, please contact learn@npace.org for troubleshooting, with as much detail as possible regarding your issue (be sure to include the name of the course).

Do I have to complete a course in one sitting? No. The system will track your progress within a course, and you can pick up where you left off. You will have 90 days from the date of purchase to complete your course and earn credits.
Can I download a course and watch it later offline? No, courses must be viewed while online and post-tests must be completed for CE certificates to be successfully issued. All courses are mobile-friendly to work on any device.
How do I pass the course and receive a certificate? You must complete all the course components including pre-test, presentation, evaluation, and pass the post-test. Once you have completed a component you will see a green check box appear indicating that you can move on to the next component. Certificates will be available to view/print as soon as you complete and pass the post-test.
Can I retake the post-test if I do not pass? Yes, the post-tests are set up for multiple attempts to pass. If you do not pass on your first attempt a pop-up message appears stating that you did not pass as well as your score. You will then be able to back to the quiz and click the 'take quiz' button to try again.
Can I retake a course to refresh my knowledge? Yes, you will have access to the course until the course expiration date that is displayed on the Course Overview Page. You may review as many times as you wish. However, you will only earn CE credit once.
Pricing and Policies
---
How do I take advantage of special pricing for courses? NPACE offers special pricing on collections of courses called "Bundles" which you may purchase pre-selected or create yourself. From the Homepage, hover over on On-Demand CE and click Bundles or use "Search the Site" by "Type" for "Bundles." From time-to-time, NPACE offers special pricing. This will be noted on the Homepage of the NPACE Learning Center.
Can I get a refund for an NPACE Learning Center purchase? Refunds are only issued when unresolved technical difficulties prevent a viewer from completing a course. NPACE will attempt to correct the problem before issuing a refund. Please contact learn@npace.org if you encounter difficulties.
How long will I have access to my course(s)? You have

90 days

after the date of registration/purchase to complete the course contents and earn your certificate. You will receive a reminder email 15 days prior to the course expiring. When this due date passes, the course will no longer be available to the user to take and complete. You will still retain access to the purchased course handouts and presentation until the listed expiration of the course found under the course summary.
Can more than one person take the course? Courses are intended for individual use only. Completed courses can only be reported for one user's Continuing Education requirements. Do not use another individual's login information to register for a course. You must log in as yourself to receive a certificate of completion and credit for completing a course. If you or your organization wish to register multiple learners, please contact learn@npace.org.
What is the course expiration date? This date indicates when the course is closed and will no longer be available for purchase.
Continuing Education and Certificates
---
Can I earn continuing education credits in the NPACE Learning Center? Yes, Nurse Practitioner Associates for Continuing Education (NPACE) is accredited as a provider of nursing continuing professional development by the American Nurses Credentialing Center's Commission on Accreditation.
How do I know how many credits each course provides? The course description will list the number of total CNE units available, including the number of pharmacology credits.
I lost my certificate of completion. Can I get a copy? Access copies of all certificates for successfully completed courses in the NPACE Learning Center by logging in and clicking on "My Dashboard". From here simply click on the Transcript button. Here you will see a list of all the courses you have completed and the option to view/print certificates.
Do we need to attend all sessions within a virtual conference? What if I skip one? When registering for a virtual conference you are automatically registered for all sessions. If you skip a session, you will not receive credit for that session. You only receive credit for sessions that you attend and successfully complete the post-test and evaluation. If you cannot attend all the sessions in a virtual conference, you may wish to build your own Bundle instead.
For any questions or issues contact learn@npace.org.
| Access Date | Quiz Result | Score | Actions |
| --- | --- | --- | --- |
Don't see your name? Log In