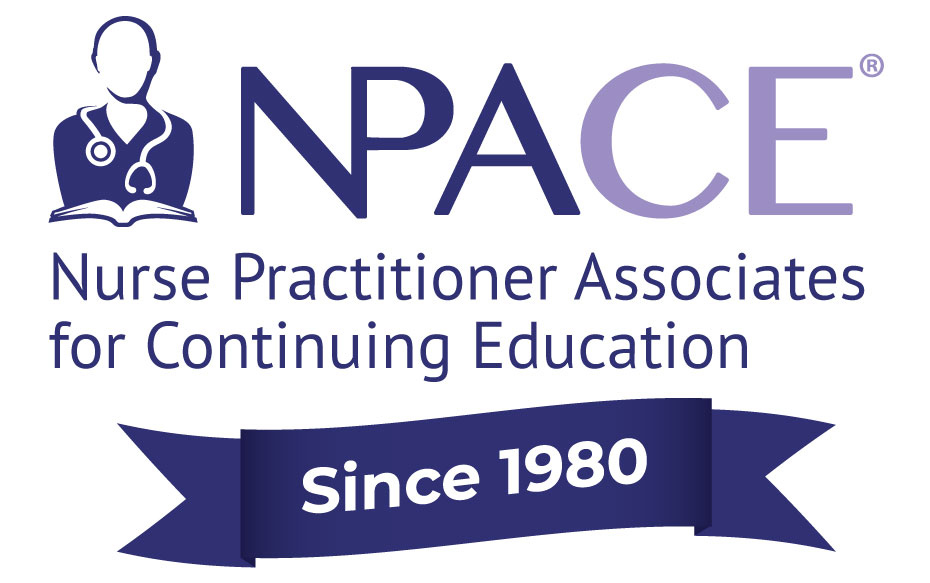 NPacers Quarterly Virtual Conference: August 30 - Sept 1, 2021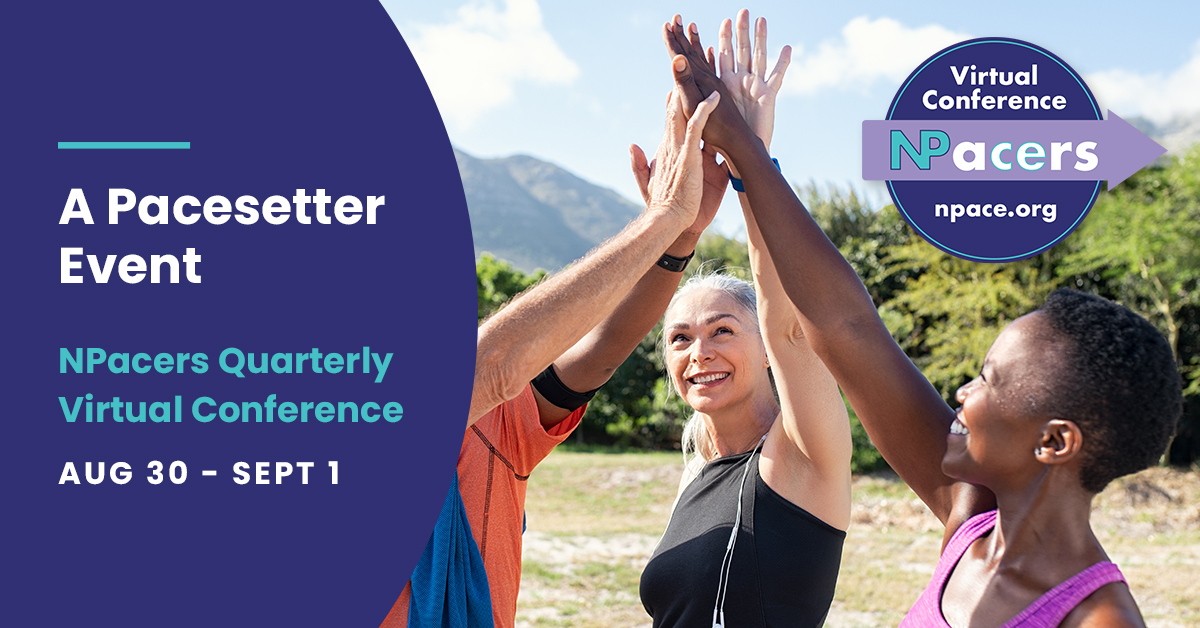 Remarkably Diverse Topics to Keep Your Practice Ahead of the Curve
The August NPacers Quarterly Virtual Conference sets the pace for NP continuing education with a range of topics you won't find anywhere else: Health Disparities, Caring for LGBTQIA+ patients, Travel Medicine, Medical Marijuana, HIV, Full Practice Authority and more. Learn from experts like Wendy L. Wright, DNP, ANP-BC, FNP-BC, FAANP, FAAN, FNAP; Lee D. Jacobs, MD; and Josh Hamilton, DNP, RN-BC, FNP-C, PMHNP-BC, CTMH, CNE, FAANP.

Sheldon D. Fields, PhD, RN, CRNP, FNP-BC, AACRN, FAANP, FNAP, FAAN will open the conference with his keynote session, "What Every NP Needs to Know About Health Disparities," addressing the current state and prevalence of health disparities in the U.S. population.

This 3-day event features the main Primary Care and Pharmacology Conference (including our exhibit hall grand opening) followed by a **BONUS** Post-Conference Day on Sept 1, with NPACE partner-sponsored CE and non-CE programs on topics such as Diabetes, Influenza, Kidney Disease, COVID, and more. You'll receive three days of quality, evidence-based educational content presented by some of the most sought-after, expert speakers.
Participants of the conference may watch sessions live or return, when convenient, to view sessions missed. Up to 21 hours of CE is available with your registration. Don't miss this unique event!
All registrants who sign up for this virtual conference will get 50% off individual courses on the NPACE Learning Center through December 31, 2021. Details will be provided via email after completed registration.

Virtual Conference Summary
All NPACE sessions will be recorded.
(Session recordings are typically available within 24-48 hours for on-demand viewing. Some partner sessions may have restricted viewing options and will be live only, so remember to check course details for this information.)


| | | |
| --- | --- | --- |
| FEES: | $295.00 | General |
| | $275.00 | If registered by Sunday, August 15th (11:59 ET) |

Recent grads may get 50% off the registration price! Contact learn@npace.org for details.


IMPORTANT
DATES:
August 26, 2021 (11:59 ET)
Registration Closes
November 30, 2021 (11:59 ET)
Access to the NPACE session recordings expires

| | | |
| --- | --- | --- |
| CE CREDITS: | 21 CE credits total | during the full 3-day conference |
| (max available) | NPACE Sessions | 13.5 CE credits; of which TBD is pharmacology |
| | NPACE ePosters | 1.5 CE credits |
| | Partner-Sponsored Sessions | 6 CE credits |
All registrants who sign up for this virtual conference will get 50% off individual courses on the NPACE Learning Center through December 31, 2021. Details will be provided via email after completed registration.
Conference Agenda
---
This Quarterly Virtual Conference is comprised of the main Primary Care and Pharmacology Conference (including our exhibit hall grand opening) followed by a bonus Post-Conference day featuring partner-sponsored CE and non-CE sessions, delivering three days of quality, evidence-based educational content presented by some of the most highly sought-after, top-notch speakers.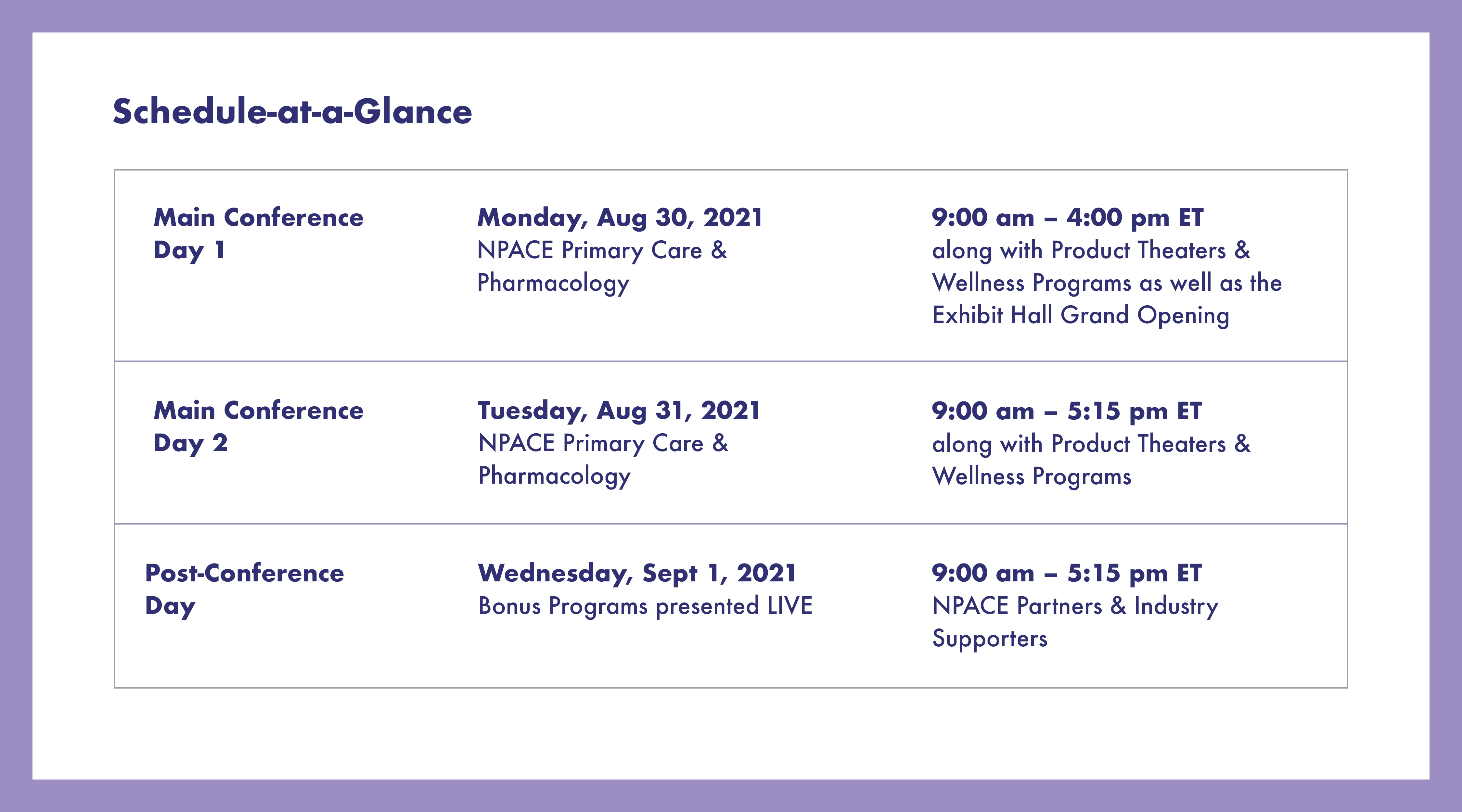 All registrants who sign up for this virtual conference will get 50% off individual courses on the NPACE Learning Center through December 31, 2021. Details will be provided via email after completed registration.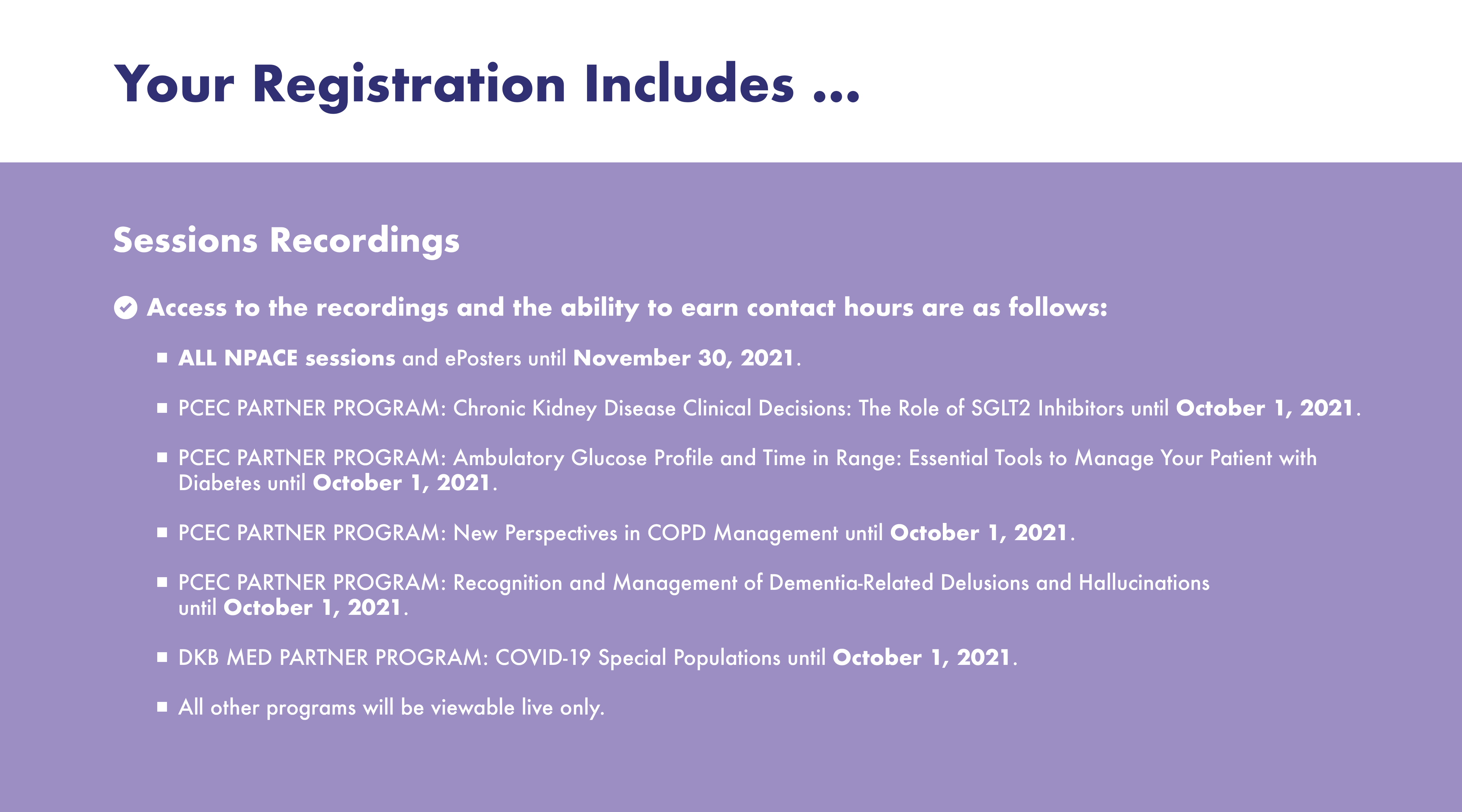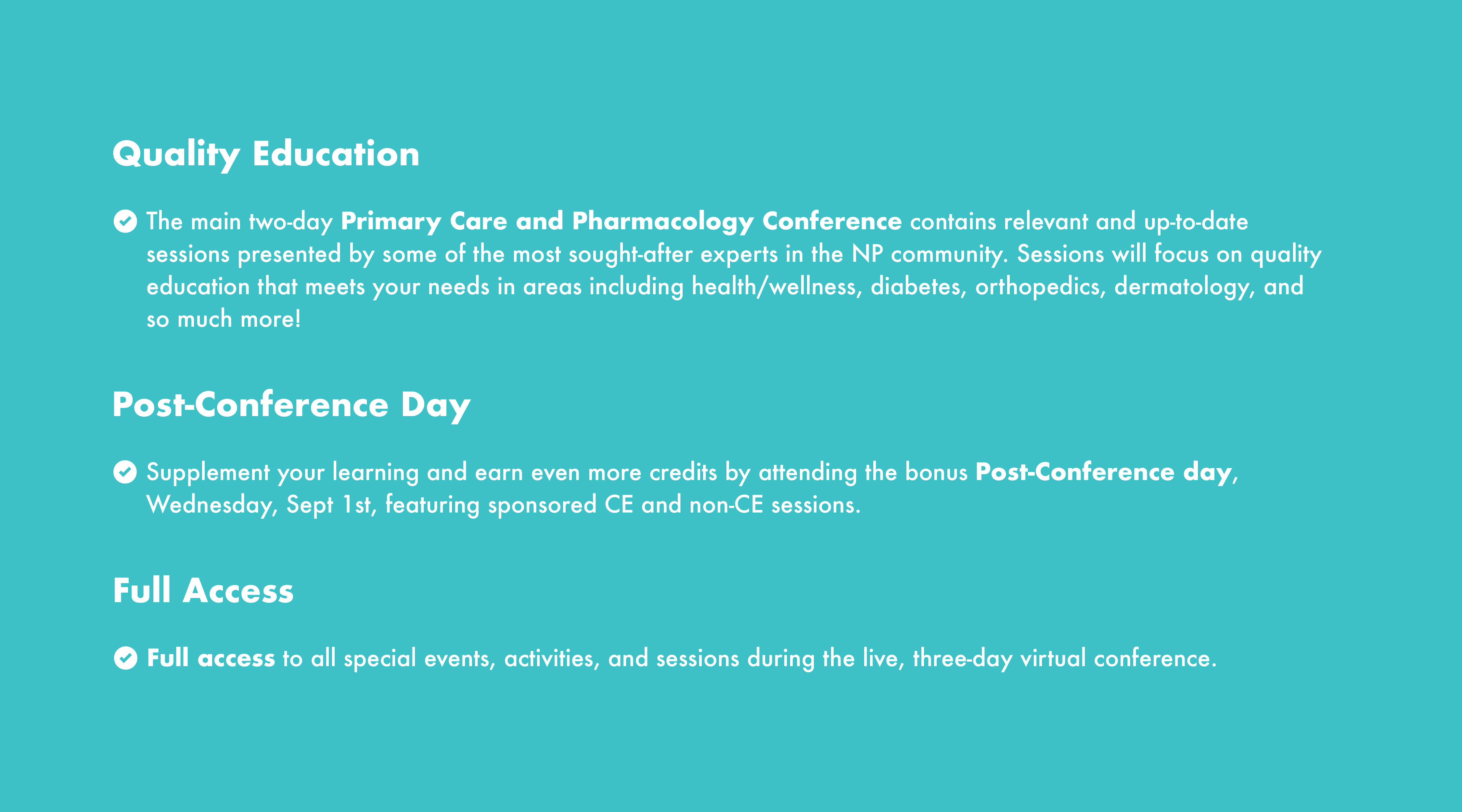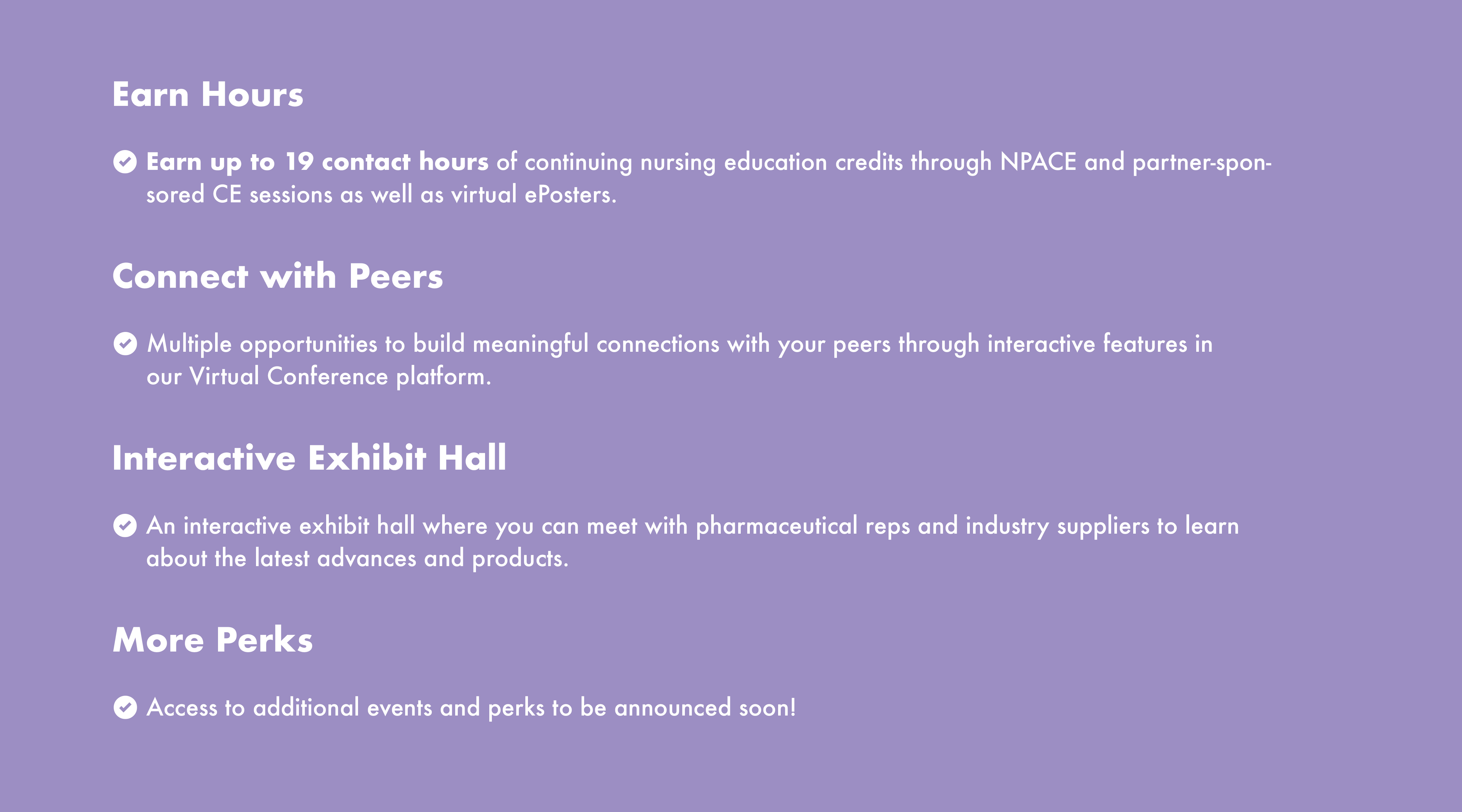 NPACE SPEAKERS
---
Sheldon D. Fields, Ph.D., RN, CRNP, FNP-BC, AACRN, FAANP, FNAP, FAAN
Associate Dean for Equity and Inclusion and Research Professor, Penn State University, College of Nursing
Dr. Sheldon D. Fields has 30 years of experience in the health sector as an educator, researcher, clinician, administrator, consultant, health policy specialist, and entrepreneur/business owner. He received his Ph.D., in Nursing Science from the University of Pennsylvania, his M.S., in Family Nursing and B.S., in Nursing from Binghamton University. He completed post-doctoral studies at the University of California San Francisco. He is an Advanced AIDS Certified Registered Nurse and a Board-Certified Family Nurse Practitioner. He has held faculty and administrative appointments at Binghamton University, the University of Rochester, Florida International University, Charles R. Drew University of Medicine and Science, New York Institute of Technology, and Long Island University-Brooklyn. He is currently Associate Dean for Equity and Inclusion, Research Professor at Penn State University-College of Nursing. Dr. Fields is a former director of the Association of Nurses in AIDS Care and an Advanced AIDS Certified Registered Nurse. He is currently First Vice President of the National Black Nurses Association, Inc. He is a fellow of the American Association of Nurse Practitioners, the National Academies of Practice, and the prestigious American Academy of Nursing. He is the founder and CEO of "The S.D.F Group, LLC", which is a health innovation consultant company.

Vanessa Pomarico, Ed.D, APRN, FNP-BC, FAANP

Lead Clinician, Diversity, Equity and Inclusion, Northeast Medical Group; Senior Faculty, Fitzgerald Health Education Associates
Dr. Vanessa Pomarico-Denino is a Senior lecturer for Fitzgerald Health Education Associates (FHEA) and is employed by Northeast Medical Group (NEMG) in Hamden, CT. An author, educator, volunteer, and nursing leader, she is the lead clinician for the Diversity and Inclusion committee and is the system-wide trainer for NEMG on LGBTQIA+ healthcare. She has been an NP for 23 years and has a large LGBTQIA+ practice. Vanessa is a past Co-Chair of Health Policy and Past President of the CT APRN Society. She currently serves as Co-Chair of the American Association of Nurse Practitioners (AANP) Health Equity, Diversion and Inclusion Specialty Interest Group that offers unique networking opportunities with NP colleagues with shared interests to help create an inclusive culture, education about racial biases, advocacy for changes that reduce health disparities and promote equity.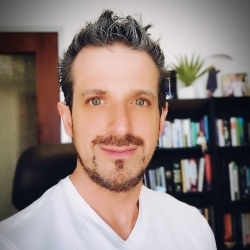 Josh Hamilton, DNP, RN-BC, FNP-C, PMHNP-BC, CTMH, CNE, FAANP
President and Chief Clinical Officer, The Hamilton Group Behavioral Health LLC
Dr. Josh Hamilton bases his clinical practice in Las Vegas, NV. With more than two decades of nursing experience, he also holds professorial appointments, leadership positions and consults extensively in the higher education space. Previously, he was Associate Medical Director for the largest managed care behavioral health network in the Desert Southwest. He served on the Nevada Board of Nursing's Advanced Practice and Educational Advisory Committees and spearheaded the Donate Life campaign at the state level.
His professional interests include neurobiology, pharmacology and epigenetics. He is an internationally-recognized speaker on these (and related) topics at conferences and professional meetings. He works with a variety of organizations to develop, review and present live and enduring continuing education activities. Engagements include the American Association of Nurse Practitioners, Myriad Neuroscience, MedIQ, Nurse Practitioner Continuing Education Associates (NPACE), and Vindico Medical Education. He serves on the psychiatric medication working group at the Center of Excellence in Regulatory Science & Innovation, a FDA-sponsored project at the University of Maryland.
Dr. Hamilton earned his doctorate in nursing from Rush University in Chicago. At the University of Wyoming he earned a baccalaureate degree in Natural Science and Mathematics as well as a master's degree in Nursing. He also has an undergraduate degree in Biology. He is nationally certified as a psychiatric-mental health nurse; family nurse practitioner; family psychiatric nurse practitioner, telemental healthcare provider, and nurse educator. He was recognized as a doctoral scholar by the National League for Nursing, and he is a fellow of the American Association of Nurse Practitioners. He was recognized for establishing a unique clinic structure that improves access to cost-effective, convenient, quality mental healthcare. His academic connections fostered synergies and renewed attention to nursing education that focuses on care for the vulnerable mentally ill population in Nevada and across the nation. Dr. Hamilton is also a master clinical psychopharmacologist (through the Neuroscience Education Institute), and he was the 2015 Distinguished Alumnus at his alma mater, the University of Wyoming. He is the Nevada state representative for AANP.
A classically trained pianist, Dr. Hamilton enjoys live music, international travel and automobiles. He is an active supporter of local animal rescue and rehoming efforts, as well as charities that provide critical transportation for patients in need of distant life-saving specialty healthcare. Dr. Hamilton grew up in Casper, Wyoming, with his sights set on medical school. He originally pursued a nursing degree thinking the experience would make him a better physician. Along the way, he discovered an affinity and passion for the humanistic, health-promoting philosophy of nursing. He has since devoted his career to clinical practice, furthering the cause of the profession and educating future leaders in the healthcare field.

Lee D. Jacobs, MD
Medical Director, Internal Medicine & Infectious Disease, Bethesda Community Clinic
Dr. Lee Jacobs graduated from the University of Vermont in 1973 and completed a medical residency and infectious disease fellowship by 1980 at UMASS in Worcester, Mass. In between the training programs he was a USAF flight surgeon from 1975 through 1977. In 1980 Dr. Jacobs moved to Hawaii to join the Hawaii Permanente Medical Group (Kaiser Permanente). He left Hawaii in 1985 to become one of the founding physicians of The Southeast Permanente Medical Group in Atlanta.
Since 1997 Dr. Jacobs has been the Associate Editor-in-Chief for The Permanente Journal, and since 2008 he has been an Associate Medical Director with Vanter Cruise Services who contract with the Disney and Crystal cruise lines. Since 2013, he has been the Medical Director of BethesdaCommunity Clinic, a non-profit safety-net clinic for the uninsured.
In 2015 Dr. Jacobs founded Bethesda Referral & Teaching Hospital, a non-profit Christian organization founded to construct a child and maternal hospital in Haiti. He is the co-author of Going Prepared, a book on preparing individuals, churches, and organizations for overseas mission experiences. He lives in Acworth, Georgia is married to Deb Jacobs, and has three children and two granddaughters.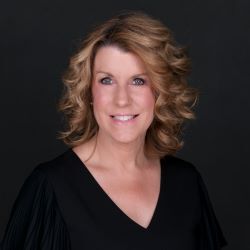 Wendy L. Wright DNP, ANP-BC, FNP-BC, FAANP, FAAN, FNAP
Owner and Adult/Family Nurse Practitioner; Wright & Associates Family Healthcare
Wendy received her doctor of Nursing Practice in 2019 from the University of Alabama, Tuscaloosa. She is a 1992 graduate of the Adult Primary Care Nurse Practitioner program at SimmonsCollege in Boston and completed a family nurse practitioner post-master's program in 1995. She is the owner of two, nurse practitioner-owned and operated clinics within New Hampshire. Her family practices have won numerous awards, including Top Providers in New Hampshire 2020, Top 20 Fastest-Growing Family Business, and Top 20 Women-Owned Business in New Hampshire. In addition, she is the Owner of Partners in Healthcare Education, a medical education company. She is the Past President of NPACE and the Senior lecturer for Fitzgerald Health Education Associates.
She is the recipient of numerous awards including the New Hampshire State Excellence Award and Top 5 Women in New Hampshire Business. She is a fellow of the American Academy of Nurse Practitioners, the American Academy of Nursing, and the National Academies of Practice. In addition to full-time clinical practice, she presents nationally to different audiences and has been a speaker at over 1000 conferences in 47 states. She is the nurse practitioner representative to the State of NH Immunization Advisory Board. She has been a media medical spokesperson for numerous outlets. In October 2020, Dr. Wright was featured in the Wall Street Journal for her Nurse Practitioner-Led Clinics and the care they provide.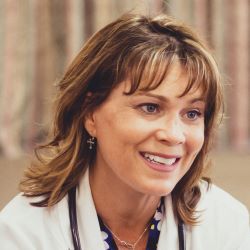 Amy Siple, APRN, FNP, GS-C
Owner; AmySipleNP, LLC
Amy Siple has been a national speaker on health care issues that impact older adults and the empowerment of healthcare givers for more than 20 years. She maintains an active practice as a nurse practitioner and is certified as a specialist in geriatrics and dementia care. Amy has been appointed by two Kansas Governors to serve on boards to represent the health care needs of older adults and was an Associate Professor of Nursing for over 15 years. Amy is the current president of the Kansas Advanced Practice Nurses Association as well as a Tedx Speaker. She appreciates the opportunity to equip, empower, educate and inspire healthcare providers and family caregivers across our nation.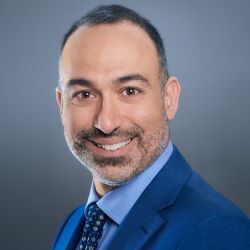 Stephen A. Ferrera, DNP, FNP, FAANP, FAAN
Associate Dean, Clinical Affairs and Associate Professor, Columbia University School of Nursing; Executive Director, The Nurse Practitioner Association New York State
Dr. Stephen A. Ferrara is an actively practicing Nurse Practitioner, executive, and faculty member. He combines years of clinical experience along with health policy development to increase access to nurse practitioner-partnered care in New York State by serving as executive director of the Nurse Practitioner Association New York State. He is Associate Dean of Clinical Affairs and Associate Professor at Columbia University's School of Nursing where he leads the nurse practitioner primary care faculty practice. He is the interim executive director of Jonas Nursing and Veterans Healthcare. Dr. Ferrara holds a passion for health care technology and integrating evidence-based practice into daily practice. His doctoral work examined the impact of group medical visits for patients with type II diabetes and how this intervention led to better health outcomes. Dr. Ferrara was a pioneer of healthcare blogging and authored, "A Nurse Practitioner's View," attracting thousands of readers by writing about issues, trends, and policies in health care. He has been nationally recognized for his work in health policy for increasing access to patient care across New York State.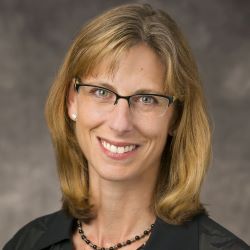 Susan Mayne, DNP, FNP-C, DCNP
Family Nurse Practitioner, University Hospitals Cleveland Medical Center
Susan Mayne is a Family Nurse Practitioner who practices dermatology at University Hospitals Cleveland Medical Centers (UHCMC) in Cleveland, Ohio. Susan is one of very few in the nation to complete a 2-year interdisciplinary post-master's dermatology NP training program at UHCMC. She is a Clinical Instructor at Case Western School of Medicine and co-founder of the Center for Advanced Practice Dermatology, established to provide dermatology education for NPs. Her clinical focus is complex skin conditions in both pediatric and adult patients. The subject of her DNP research was post-masters, competency-based education for NPs entering the field of dermatology. Her goal is to work with academic leaders and dermatology experts to develop, implement, and evaluate post-maters curriculum and certification preparation for NPs specializing in dermatology.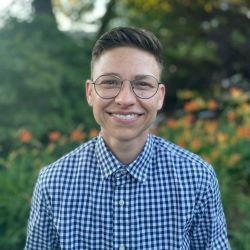 Clark Cassone, MSN, FNP-BC, ACHPN
Nurse Practitioner, Palliative Care Consultant, Brigham and Women's Hospital, Boston, MA
Clark Cassone is a board-certified family nurse practitioner and advanced hospice and palliative nurse. They are an Assistant Professor of Practice in the Department of Nursing at Simmons University where they teach Advanced Pharmacology. Their clinical practice is in palliative care at Brigham and Women's Hospital in Boston, Massachusetts. They are an expert in symptom management in palliative care and counsel patients using evidence-based research, including treatment with medical marijuana. They have presented on medical marijuana to both student and professional nurse practitioners.

PARTNER/SPONSORED PROGRAM SPEAKERS
---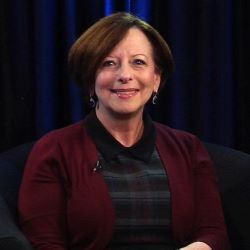 Davida F. Kruger, MSN, APNBC, BCADM
Certified Nurse Practitioner, Henry Ford Health System, Division of Endocrinology, Diabetes, Bone and Mineral Disease, New Center One, Detroit, MI
Ms. Kruger has been a certified nurse practitioner in diabetes at Henry Ford Health System in Detroit, MI, for more than 35 years. She earned her Master of Science in Nursing degree from Wayne State University in Detroit and her Bachelor of Science in Nursing degree from Boston College, in Boston, MA. Her role includes both clinical practice and research, and she is board-certified in both primary care and advanced diabetes management.

Ms. Kruger has been a co-investigator on numerous studies of diabetes interventions and care, including the National Institutes of Health-funded multicenter EDIC and ACCORD trials. She lectures extensively throughout the United States on maximizing outcomes in diabetes and diabetes management.

She is a past Chair of the American Diabetes Association (ADA) Research Foundation and has served on the ADA Research Policy Committee. She is also an ADA Past President, Health Care and Education. She has published more than 50 abstracts, articles, and chapters on diabetes management and authored the 2006 second edition of The Diabetes Travel Guide. She has also served as editor-in-chief of two American Diabetes Association (ADA) journals, Diabetes Spectrum and Clinical Diabetes.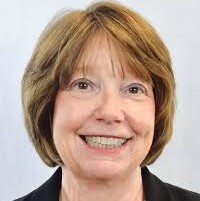 Ruth Carrico, PhD, DNP, APRN, CIC, FSHEA, FNAP
Professor, University of Louisville School of Medicine, Division of Infectious Disease
Ruth Carrico is a Professor and Family Nurse Practitioner with the University of Louisville School Medicine, Division of Infectious Diseases, and director of epidemiological research in the University's Center of Excellence for Research in Infectious Diseases (CERID). Dr. Carrico has received training specific for healthcare epidemiology at the Centers for Disease Control and Prevention (CDC) in conjunction with the Rollins School of Public Health at Emory University in Atlanta and the Society for Healthcare Epidemiology of America (SHEA). Dr. Carrico is responsible for the clinical and research operations at the University of Louisville Vaccine and International Travel clinic. Her research has been funded by the CDC, HRSA, DHS, and industry. In 2008, Dr. Carrico was appointed to the National Biosurveillance Subcommittee (NBS) Advisory Committee to the Director, Centers for Disease Control and Prevention, and in 2010 became a SHEA Fellow. In 2011, Dr. Carrico was appointed by Secretary Sebelius, to the Healthcare Infection Control Practices Advisory Committee (HICPAC) for an extended three-year term. In 2012, she was presented with the Carole DeMille Achievement Award by APIC, an honor for an Infection Preventionist. In 2013, Dr. Carrico was appointed to the National Foundation for Infectious Diseases as the Board's Nurse Planner and in 2014 became a Robert Wood Johnson Foundation Executive Nurse Fellow alumna. Dr. Carrico served as the 2016 president of the Certification Board of Infection Control and Epidemiology, Inc. (CBIC), the organization responsible for board certification for infection preventionists worldwide, and is now enjoying the role of immediate past president. In 2016, Dr. Carrico co-founded the Infection Prevention Institute a virtual training site focusing on infection prevention education for all partners concerned with preventing infection in any setting. Then, in 2017, the University of Louisville's Journal of Refugee and Global Health was launched, with the first issue to be released in April. Dr. Carrico serves as the Editor-in-Chief for this new open-access journal. In 2018, Dr. Carrico assumed the position of president of the Kentucky Nurses Association and in 2020 was recognized as a Distinguished Fellow in the National Academies of Practice.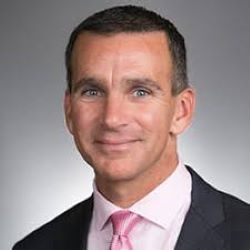 Charles P. Vega, MD, FAAFP
Health Sciences Clinical Professor, UC Irvine Department of Family Medicine; Assistant Dean for Culture and Community Education, UC Irvine School of Medicine; Director, UC Irvine Program in Medical Education for the Latino Community
Dr. Chuck Vega grew up in Northern California and completed his undergraduate degree at Harvard University. He attended medical school at the University of Wisconsin – Madison and completed residency training in Family Medicine at UC Irvine. He stayed on as faculty in the Department of Family Medicine at UCI and now holds the title of Health Sciences Clinical Professor. He is the Executive Director of UCI's Program in Medical Education for the Latino Community and won a Macy Faculty Scholarship to improve patient-centered health education at UCI. He currently serves as Assistant Dean for Culture and Community Education in the UC Irvine School of Medicine. Dr. Vega has seen patients and taught medical students and residents at UC Irvine's Family Health Center – Santa Ana for the past 20 years. This clinic is a federally qualified health center and the largest safety-net clinic for Orange County. Dr. Vega's academic interests are focused on access to quality, compassionate medical care for underserved populations, and the development of training programs to promote this vision of healthcare.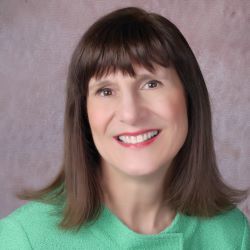 Susan Scanland, MSN, CRNP, GNP-BC, CDP
Founder, Dementia Connection
Susan Scanland, an international Alzheimer's/dementia expert, has 39 years of experience in Alzheimer's disease and other dementias, geropsychopharmacology, and geriatric depression as a board-certified gerontological nurse practitioner (GNP-BC) in long-term care, geriatric clinics and home visit settings. She is a Certified Dementia Practitioner (CDP). Susan founded Dementia Connection® in 1999; a dementia education/consultation firm where she presented 700+ seminars to health professionals and family caregivers in 41 states, Canada, Europe and the Caribbean.
Susan is one of ten current members of the Alzheimer's Association Best Clinical Practice Guidelines Working Group, which is developing evidence-based and practical consensus guidelines to all primary care and specialty clinicians in the US on the clinical evaluation of Alzheimer's Disease since February 23, 2017. The publication is pending. Susan has been serving with national experts on the Dementia-Related Psychosis Workgroup of the Gerontological Society of America since August 2020. Susan currently serves as adjust geriatric nursing faculty at the University of Scranton. She previously taught geriatrics at Binghamton University (SUNY) and Pennsylvania's Wyoming Valley Family Practice Residency. Susan received her MSN from the University of Pittsburgh and BSN from Wilkes University.
Susan keynoted the 2017 International Conference on Parkinson's Disease & Movement Disorders in Chicago and the 2016 International Conference on Vascular Dementia in Valencia, Spain. She presented to geriatric psychiatrists from 15 countries at the 2016 American Association for Geriatric Psychiatry Annual Meeting in Washington DC. She served on speaker bureaus and advisory boards for all pharmaceutical companies with FDA-approved Alzheimer's/dementia medications. Susan published a two-part article online series on "Differentiating Dementias" in Today's Geriatric Medicine Spring 2017 issues. She authored an academic book chapter on care of the aging female and published numerous articles in professional nursing, geriatric and business publications.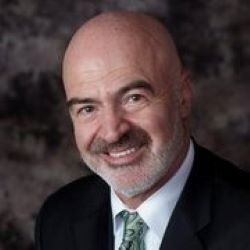 Stephen Brunton, MD, FAAFP
Executive Vice President, Primary Care Education Consortium
Dr. Brunton is Executive Vice President for Primary Care Education Consortium. He works in a group practice in suburban Los Angeles and holds the faculty rank of Associate Clinical Professor in the Department of Family Medicine at Touro University in Vallejo, California. He currently serves as the Editor-in-Chief for 'Clinical Diabetes', the ADA's primary care journal, and as the Executive Director of the Primary Care Metabolic Group. Previously, he served as the Director of Education for the American Academy of Family Physicians.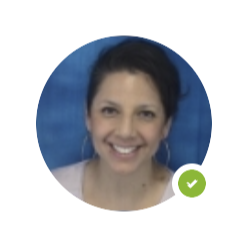 Dinora Chinchilla, MD, MBA
Health Sciences Assistant Clinical Professor, UCI, Pulmonary and Critical Care
Dr. Dinora Chinchilla grew up in East Los Angeles and completed her undergraduate degree at California State of Los Angeles. Dr. Chinchilla is triple boarded in internal medicine, pulmonary medicine, and critical care. She obtained her medical degree from UCI Medical Center and holds a Master's in Business Administration. She completed her 3-year residency training at Harbor UCLA Internal Medicine Program in Southern California and a fellowship in Pulmonary Critical Care at Cedars Sinai in Los Angeles. Currently, she is faculty at UCI Medical Center and holds the title of Health Sciences Assistant Clinical Professor in the Pulmonary Critical Care Division. Dr. Chinchilla's clinical interests are in pulmonary vascular disease and is currently leading the implementation of the pulmonary embolism response team at UCI. In addition to her clinical interests, she is invested in mentoring aspiring physicians that will continue to improve healthcare delivery to the underserved Latino population.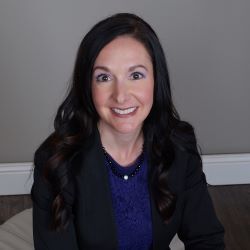 Betsy Graham-Moeller, MSN, APRN-CNP, MBA
Medical Science Liasion, Astra Zeneca
Betsy Graham-Moeller is currently a Medical Science Liaison for Astra Zeneca and is a Certified Nurse Practitioner with over fifteen years of diverse healthcare experience, including acute care, emergency medicine, and primary care. She has focused on diabetes and cardiovascular disease for the last five years. Betsy's education includes a Master of Science in Nursing, Master of Business Administration, and she is currently pursuing her Ph.D. in Public Health and Epidemiology. Betsy has participated with many associations, including the Association of Oklahoma Nurse Practitioners, and served on boards such as the Oklahoma Injury Prevention Advisory Council.
CE Information
---
Virtual Conference Objectives
By attending this NPACE continuing education activity, Nurse Practitioners will self-report:
An increase in their primary care knowledge and skills including pharmacotherapeutics in managing patients with acute and chronic problems.
A change in their clinical practice performance is based on new evidence-based information learned.
An increase in patient quality outcome measures.
That they received a positive return on their investment in regards to increased knowledge, skills, and patient outcomes.
An increase in their professional development skills.

Obtain Your Credits
NPACE Sessions
Based on the ANCC Accreditation Standards, attendees are required to complete an evaluation to receive CE credit for online or enduring activities. All NPACE sessions that award CE credit will require the passing completion of an evaluation before a certificate of completion is awarded. You may retake the post-test until a passing score is achieved, at which point you will be able to view/print a copy of your certificate of completion. This online certificate will also be saved within your profile dashboard transcript for future access.
Partner-Sponsored Sessions
Participants must complete the requirements for each of the sessions. Each of the Partners (PCEC, Vindico, and DKB MED) will email the certificate of completion to you directly.

Designation Statement
There will be up to 21 contact hours of CE available for this conference. Participants should claim only credit commensurate with the extent of their participation in the activity.
The 6 contact hours of CE available via the partner-sponsored CE sessions will be issued directly by the individual sponsor.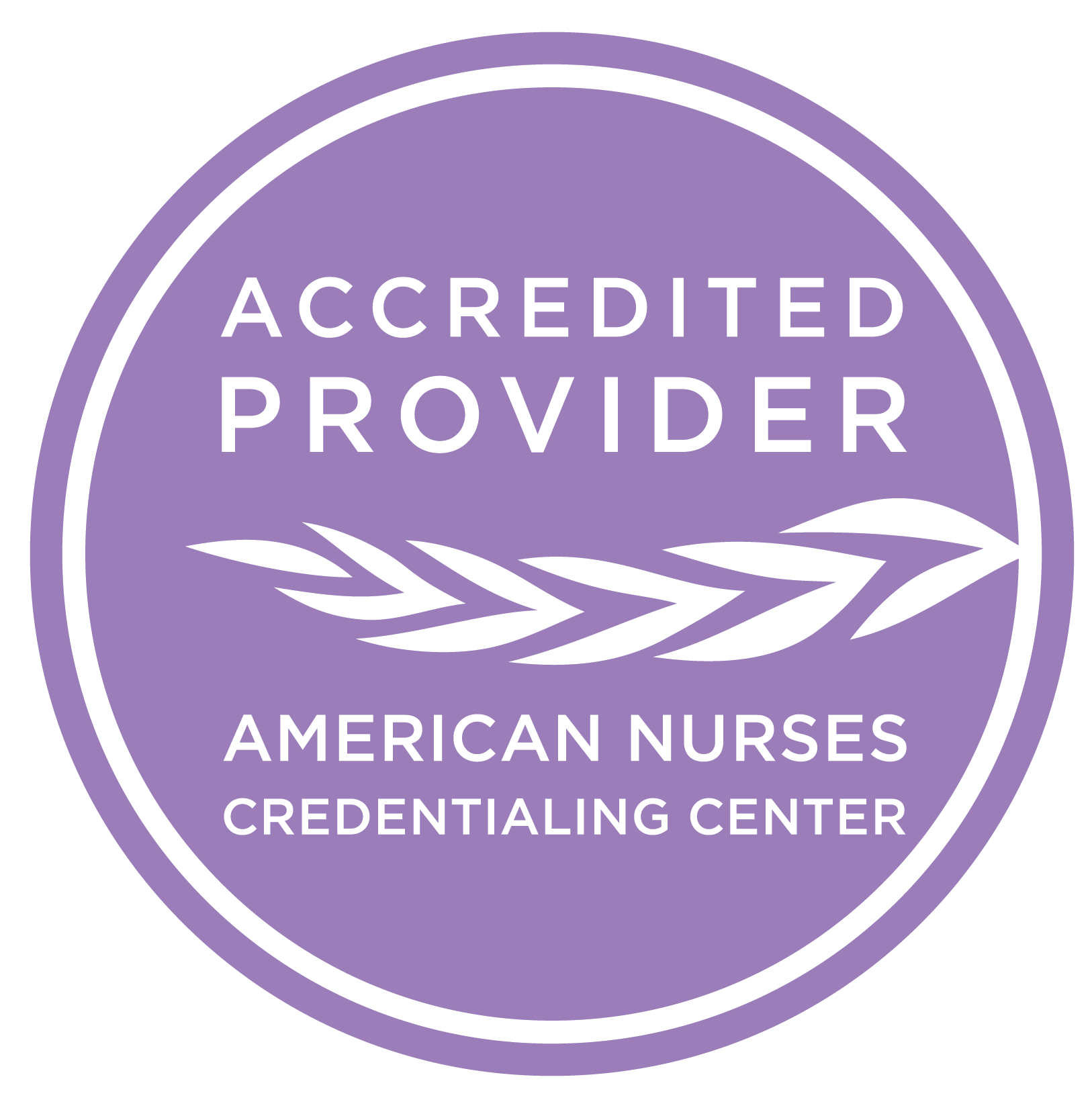 Accreditation Statement
Nurse Practitioner Associates for Continuing Education (NPACE) is accredited as a provider of nursing continuing professional development by the American Nurses Credentialing Center's Commission on Accreditation (ANCC).
In addition to ANCC, NPACE is approved as a provider of continuing education in nursing by: the California Board of Registered Nursing, Provider Number CEP8720 and Florida CE Broker #50-1476.

For more information on these sessions including descriptions, learning objectives, speaker(s), etc. view the conference agenda.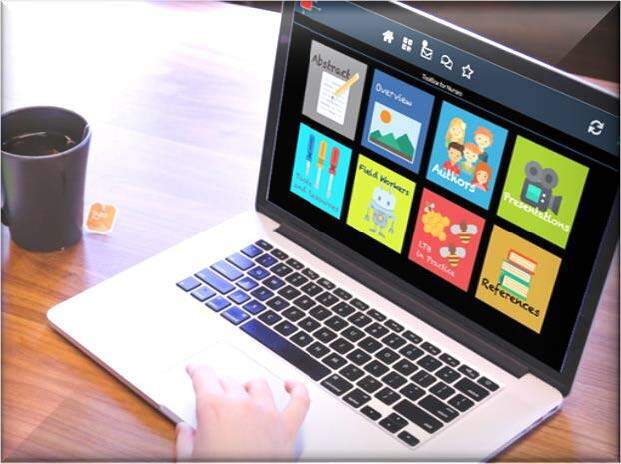 Digital ePosters
---
NPACE's ePosters are digital research poster presentations developed by current and future nurse practitioners. This new, interactive format allows viewers to read the full abstracts, learn about the poster authors, review the poster research, participate in surveys, and enhance learning through videos and additional online resources.
NPACE is pleased to offer 0.5 contact hours per ePoster.
These three ePosters will be available prior to the start of the conference as well as on-demand access until November 30th to earn your credits.
Featured ePosters