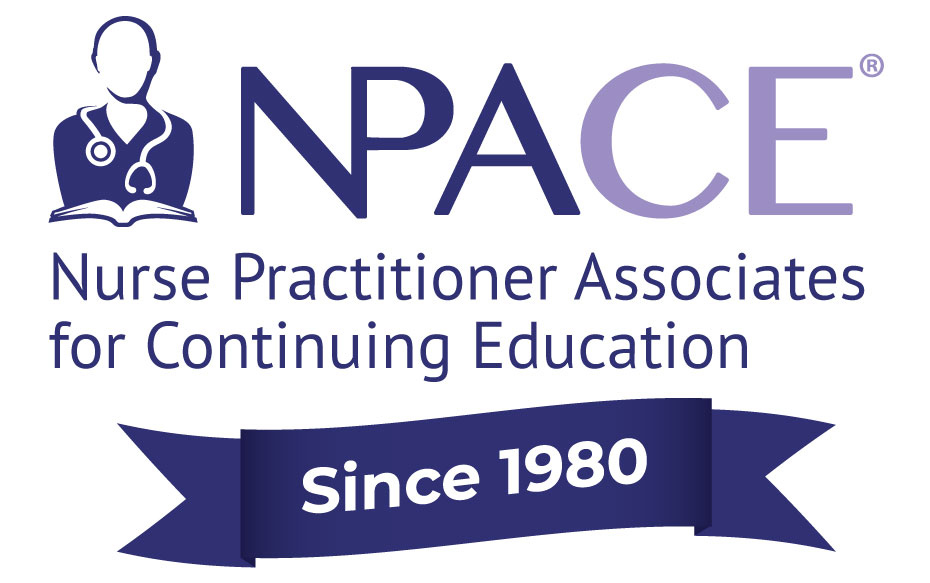 NPacers Quarterly Virtual Conference: November 8-10, 2021
Paced for Practice, Your Practice
Our November NPacers Virtual Conference is Paced for Practice. Acclaimed speakers like Mimi Secor, DNP, FNP-BC, FAANP, FAAN and Amelie Hollier, DNP, FNP-BC, FAANP will bring you up to speed on the latest updates and best practices in hot primary care topics, evidence-based information that you can put to immediate use in your practice.
Topics include Full Practice Authority, Drug Updates, Challenging Lab Cases, Menopause, Extreme Stress Management, Headache Management, and much more. Learn from experts including Christine Kessler, MN, CNS, ANP-BC, BC-ADM, CDTC, FAANP; Karen M. Myrick, DNP, APRN, FNP, ANP, ONP, FAAN; and Susan Feeney, DNP, FNP-BC, among others.

Dr. Hollier will open the conference with her keynote session, "What Does Green Really Mean? Thriving with Full Practice Authority," discussing the nationwide NP practice landscape, resistance/acceptance of full practice authority, and recommendations for how NPs can thrive personally and professionally in a full practice authority environment.

Registration Overview
All registrants will have 90 days of post-conference on-demand access to all NPACE sessions.
(Some partner sessions may have restricted viewing options and will be live only, so remember to check course details for this information.)
Attendees can earn at least 17.5 continuing nursing education contact hours including 4.66 pharmacology contact hours.
REGISTRATION FEES

DEADLINE TO REGISTER

Early Bird - $275.00 Use code NPWEEK2021 to save $100!

Monday, October 25th (11:59 pm ET)

General - $295.00

Thursday, November 4th (11:59 pm ET)

Keynote Speaker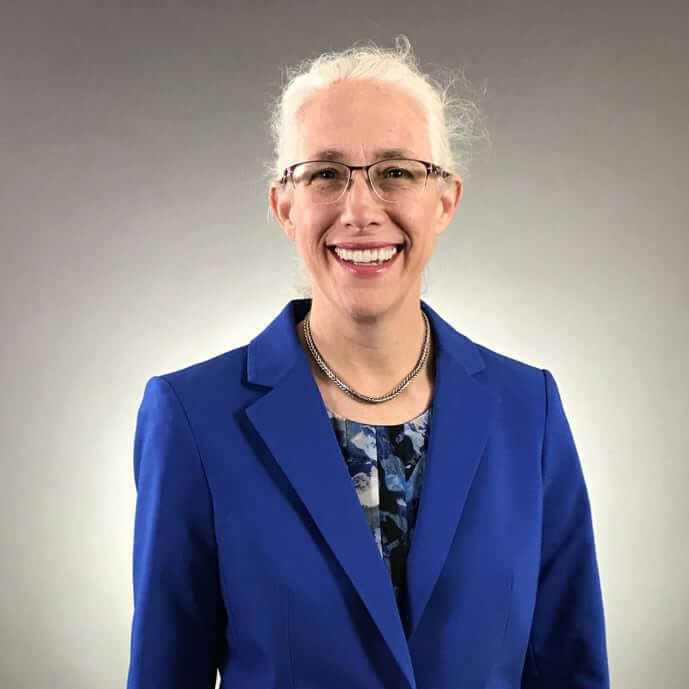 Amelie Hollier, DNP, FNP-BC, FAANP
Amelie Hollier is the chief executive officer and president of Advanced Practice Education Associates, the company she co-founded in 1997. She is a nationally certified family nurse practitioner and a Fellow of the American Association of Nurse Practitioners. Amelie is an expert on nurse practitioner practice and has presented hundreds of certification exam review courses and lectures on advanced pharmacology and primary care topics. Amelie is known for her informative, engaging speaking style and is an invited speaker at numerous national and state conferences every year. Amelie has authored and co-authored 20 books for primary care providers, including Clinical Guidelines in Primary Care and Family and Adult-Gero Certification Practice Questions. She is the creative mind behind dozens of APEA products that provide educational and practice support to new and experienced NPs.

Evidence-Based Accredited Education
Participants will have the opportunity to receive at least 17.5 continuing education hours, including 4.66 pharmacology hours, by actively participating in digital ePoster and education sessions, both NPACE and Partner Sponsored, and completing an online evaluation after each program.
Nurse Practitioner Associates for Continuing Education (NPACE) is accredited as a provider of nursing continuing professional development by the American Nurses Credentialing Center's Commission on Accreditation (ANCC).
In addition to ANCC, NPACE is approved as a provider of continuing education in nursing by: the California Board of Registered Nursing, Provider Number CEP8720 and Florida CE Broker #50-1476.
Virtual Conference Objectives
By attending this NPACE continuing education activity, Nurse Practitioners will self-report:
An increase in their primary care knowledge and skills including pharmacotherapeutics in managing patients with acute and chronic problems.
A change in their clinical practice performance based on new evidence-based information learned.
An increase in patient quality outcome measures.
That they received a positive return on their investment in regards to increased knowledge, skills, and patient outcomes.
An increase in their professional development skills.
Conference Agenda
---
This Virtual Conference is comprised of the main Primary Care and Pharmacology Conference (including our exhibit hall grand opening) followed by a bonus Post-Conference day featuring partner-sponsored CE and non-CE sessions, delivering three days of quality, evidence-based educational content presented by some of the most highly sought-after speakers.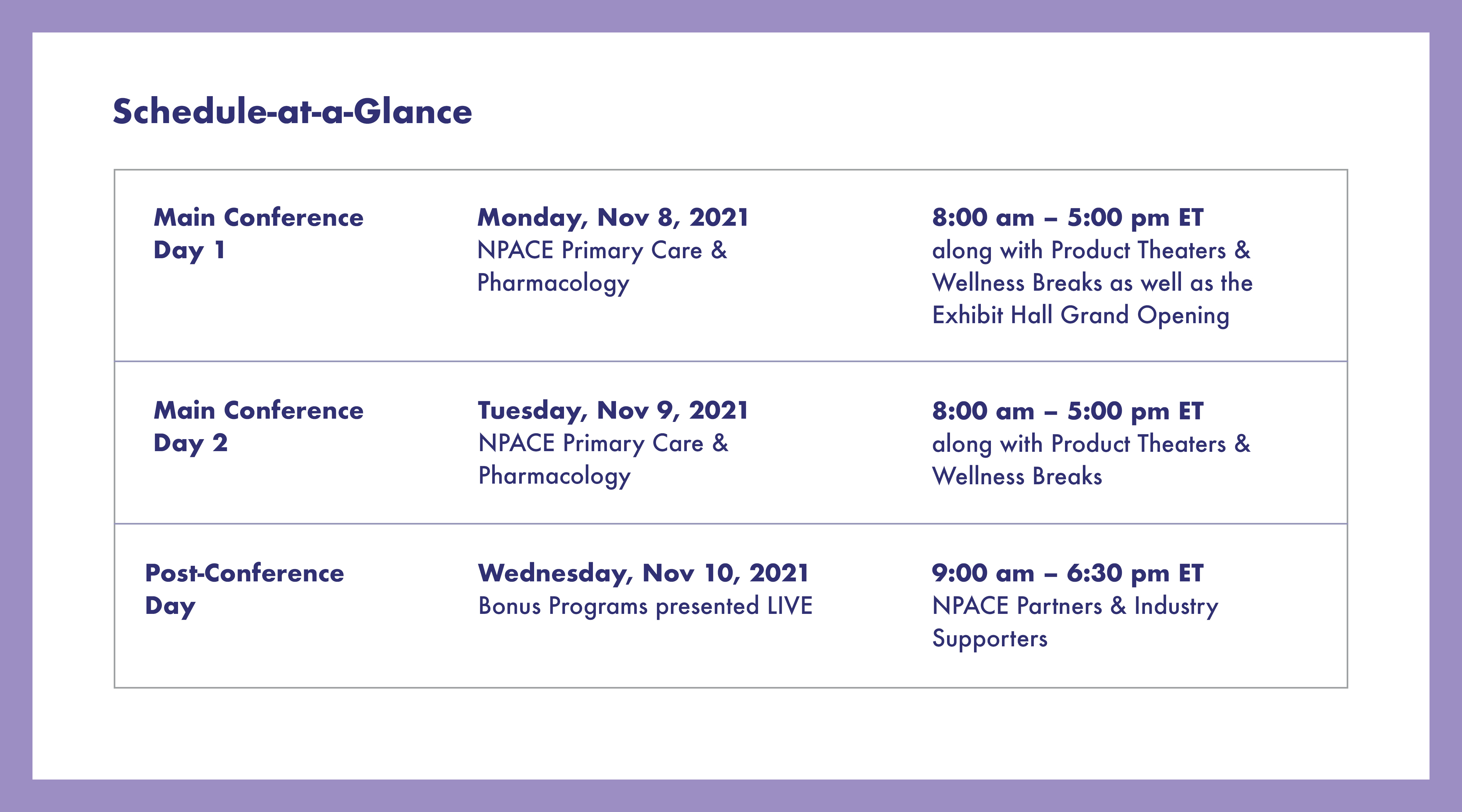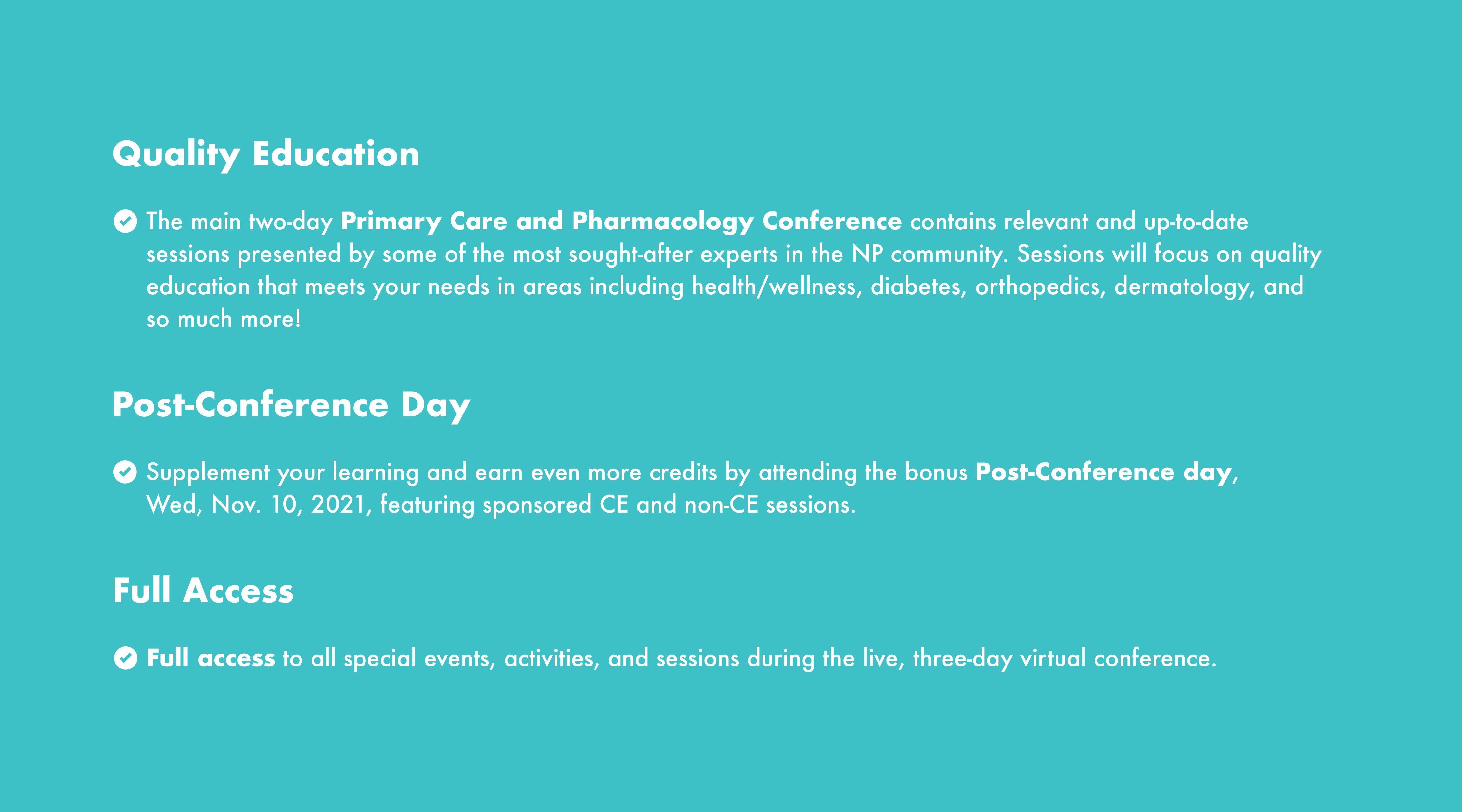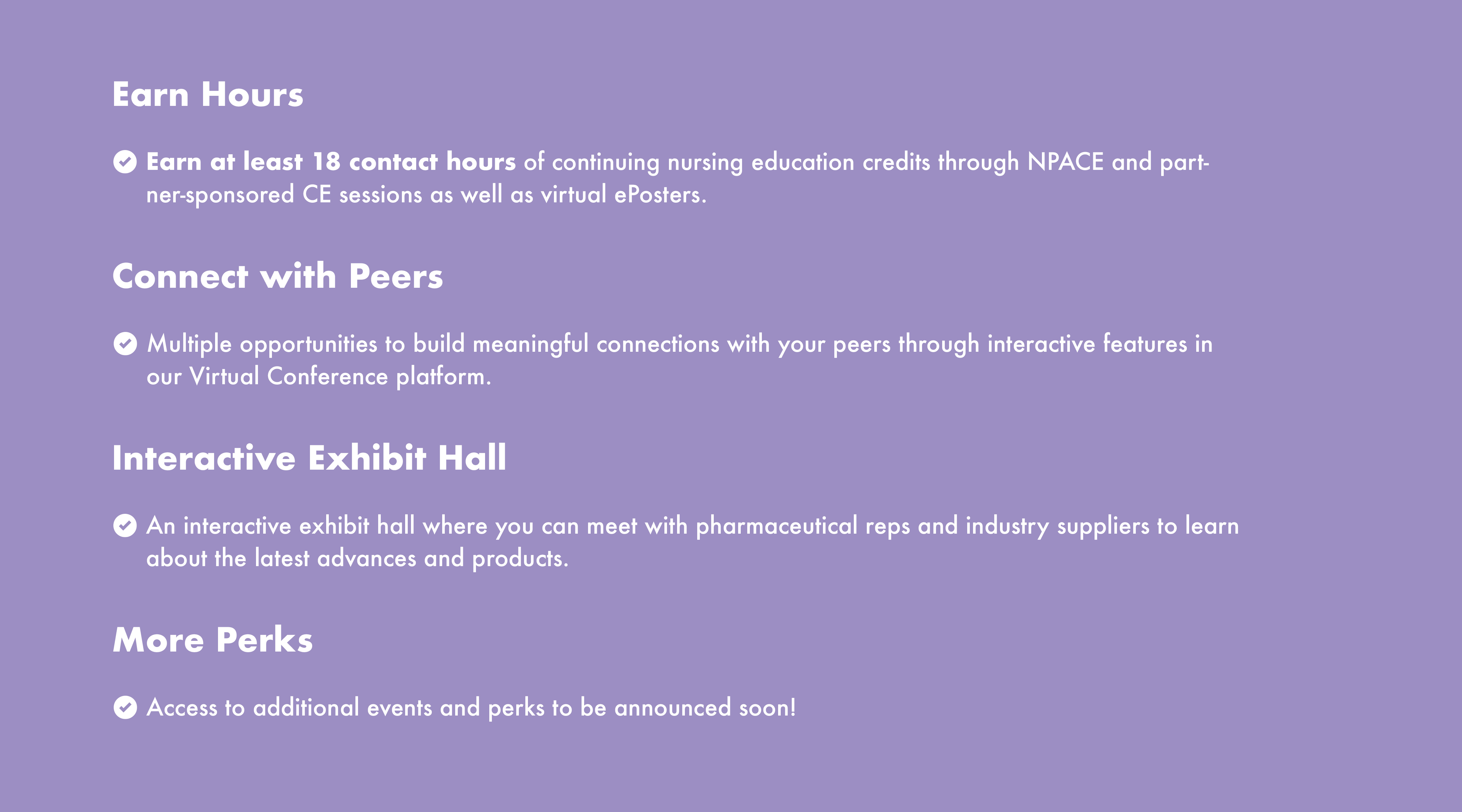 NPACE SPEAKERS
---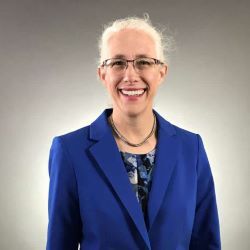 Amelie Hollier, DNP, FNP-BC, FAANP
President & CEO, Advanced Practice Education Associates (APEA)
Dr. Amelie Hollier is a nurse practitioner in family practice in Lafayette, LA. She has practiced as an APRN for the last 26 years. She is President and CEO of Advanced Practice Education Associates (APEA), a nurse practitioner education company. She teaches nurse practitioner review courses across the United States for her company and routinely presents to nurse practitioner groups on pharmacology topics and clinical updates.
In the last 24 years, Amelie has authored, co-authored, and edited 25 books for nurse practitioners and nurse practitioner students. Her Clinical Guidelines in Primary Care has been a national bestseller. She is Editor in Chief of CareOnPoint, an evidence-based online reference tool for primary care providers. She completed her doctorate of nursing practice at the University of Tennessee in 2007 where her area of study was pharmacotherapeutics. Amelie was inducted as a Fellow in the American Academy of Nurse Practitioners in June 2007.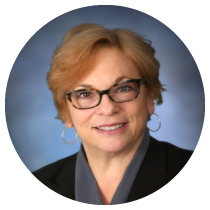 Susan Feeney, DNP, FNP-BC
Director of Nurse Practitioner Tracks UMMS Graduate School of Nursing
Dr. Susan Feeney is an Assistant Professor at UMass Medical School Graduate School of Nursing and is the Director of Nurse Practitioner Specialties (AG-ACNP, AG-PCNP, FNP). She provided comprehensive primary care for over 22 years, practicing 10 of those years in independent NP-owned practice, and she currently practices in College Health. Dr. Feeney has been an educator for over 20 years, dedicated to teaching, mentoring, and supporting NP students. She was Senior Faculty for Fitzgerald Health Education Associates teaching certification review courses for close to 20 years and currently contributes to the Primed's Frankly Speaking Podcasts, focusing on evidenced-based primary care practice. Dr. Feeney speaks both regionally and nationally on many topics pertaining to primary care, including NP education strategies, vaping, women's health, antibiotic stewardship, and lab interpretation. She has contributed to the educational foundation of advanced practice nursing by contributing to primary care and case study textbooks and authoring publications in peer-reviewed journals. Dr. Feeney served as Vice President (2014-2016) and President of NHNPA (2016-2018) and is an active member of MCNP. She is also committed to contributing to global health and has traveled to Senegal and Dominican Republic, collaborating with local partners to improve healthcare policy and delivery.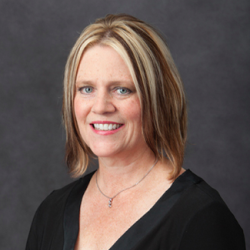 Karen M. Myrick, DNP, APRN, FNP, ANP, ONP, FAAN
Professor and Nurse Practitioner, University of Saint Joseph Department of Nursing, Quinnipiac School of Medicine and Orthopedic Associates of Hartford
Karen M. Myrick, DNP, APRN, FNP, ONP, FAAN, is an Associate Professor in the School of Interdisciplinary Health and Science, Department of Nursing, University of Saint Joseph, West Hartford, Connecticut, and the track coordinator for the Post-Master's Orthopedics and Sports Medicine Certificate program for Nurse Practitioners and Physician. Assistants. She is also a Clinical Associate Professor of Medical Sciences, School of Medicine, Quinnipiac University, Hamden, Connecticut. Dr. Myrick also maintains a clinical practice as a nurse practitioner in an orthopedic urgent care. Dr. Myrick is an avid researcher with a focus is on athletes and sports medicine. The recipient of multiple grants, she works to improve the clinical health assessment of her patient population. She is the recipient of the National Association of Orthopedic Nurses (NAON) research grant award this year, 2021. Dr. Myrick's passion for patient care, education, and research is evidenced by her development and testing of a newly designed physical examination technique for determining hip labral tears, "The Hip Internal Rotation with Distraction (THIRD) Test." Dr. Myrick is the author of Orthopedic and Sports Medicine Case Studies for Advanced Practice Nurses, co-editor of Advanced Health Assessment and Differential Diagnosis: Essentials for Clinical Practice, editor of Orthopedic Nurses Certification review, and a senior editor for the interprofessional Journal of Clinical Case Reports. Karen is a triathlete, martial artist, and runner. Her personal interests are well-aligned with her expertise in the area and her research.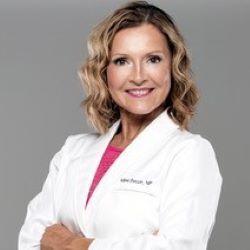 Mimi Secor, DNP, FNP-BC, FAANP, FAAN
Senior Faculty, Advanced Pactice Education Associates (APEA), Lafayette, LA
Dr. Mimi Secor is a Nurse Practitioner, National Speaker/ Educator, and Senior Faculty with Advanced Practice Education Associates in Lafayette, Louisiana. Her current passion is helping NPs become Healthy and Fit! Related to this new passion, she is a #1 International Best Selling author of a new book, Debut a New You: Transforming Your Life at Any Age. She has worked for 43 years as a Family Nurse Practitioner specializing in Women's Health and more recently, Health/Fitness. In 2015, Ms. Secor earned her Doctorate in Nursing Practice (DNP) degree from Rocky Mountain University of Health Professions in Provo, Utah where she received the Student Service Award for her contributions to the NP profession. Ms. Secor is a guest lecturer at NP programs in New England and around the country. She has also published extensively, including the 4th edition of her 2018 co-authored textbook, Advanced Health Assessment of Women; Skills and Procedures, and the 2nd edition of her 2018 co-authored textbook, Fast Facts About the Gynecologic Exam for Nurse Practitioners, Physician Assistants and Midwives. She has years of media experience including as a national radio host on ReachMD. She has also been a guest on Good Morning America, interviewed by the Wall Street Journal, Boston Globe and many others. Mimi has received several awards, including in 2018 being selected by her peers as one of the Top 10 NPs in the US, the 2013 Lifetime Achievement Award from the Massachusetts Coalition of Nurse Practitioners (MCNP), and the 2015 Student Service Award from Rocky Mountain University for her contributions to the NP profession. In addition to being a fellow in the AANP, in 2018 she was inducted as a fellow in the prestigious America Academy of Nursing.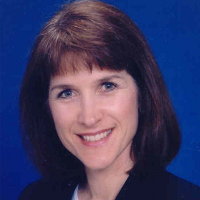 Christine Kessler MN, CNS, ANP-BC, BC-ADM, CDTC, FAANP
Founder and Nurse Practitioner, Metabolic Medicine Associates
Christine is an award-winning NP, national/international speaker, prolific author, and clinical consultant specializing in General Endocrinology, Obesity and Metabolic Medicine. She has lectured and written extensively on various topics related to endocrinology, metabolic medicine, genomic & precision medicine, nutritional & integrative medicine. In her more than 4 decades of advanced nursing practice, she's held diverse roles in academia, research, and clinical practice; the latter as a critical care clinical specialist and ACNP for 20 years and an endocrine specialist. After 15 years as the Senior NP at the Department of Endocrinology & Metabolic Medicine at Walter Reed National Military Medical Center, Christine founded Metabolic Medicine Associates in rural Virginia where she provides general endocrine services and weight-loss management. Christine has received numerous top clinical practice and patient satisfaction awards, including the Coin of Excellence personally awarded by the Surgeon General for having the highest patient satisfaction rating of all health care providers in the Army WORLDWIDE. Christine is a Fellow of the American Association of Nurse Practitioners.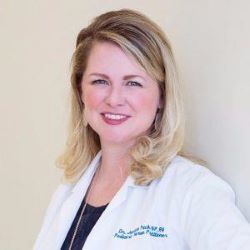 Jessica L. Peck DNP, APRN, CPNP-PC, CNE, CNL, FAANP, FAAN
Clinical Professor, Louise Harrington School of Nursing, Baylor University
Dr. Jessica Peck is an expert pediatric nurse practitioner and anti-trafficking advocate who provides innovative, visionary, and award-winning leadership to develop and lead inclusive and diverse interprofessional teams to provide outcomes of high-quality health care. Dr. Peck is a recognized and published national and international expert about human trafficking. She served as founding Chair of the Alliance for Children in Trafficking, a national campaign of the National Association of Pediatric Nurse Practitioners Partners for Vulnerable Youth, where she works with other national organizations to equip healthcare professionals to combat human trafficking of children and advocates for other vulnerable youth populations. Dr. Peck worked with the US Department of Health and Human Services as part of an interprofessional team to create a set of core competencies for health care professionals caring for trafficked individuals, published in 2021. She serves as the Lead Medical Consultant for Unbound Houston and helped create a statewide continuing education program and pass legislation mandating continuing education for all direct care providers in Texas. Dr. Peck is currently a Clinical Professor of Nursing at Baylor University in Dallas, Texas. She holds active credentials as a Pediatric Nurse Practitioner, a Certified Nurse Educator, and a Clinical Nurse Leader. Dr. Peck has been practicing as a Pediatric Nurse Practitioner for more nearly 20 years in primary care environments. Dr. Peck is a frequently requested national speaker on anti-trafficking and health prevention for children at risk. As both a nurse practitioner and a mother of four children, she has a special interest in educating and equipping families to promote positive physical, emotional, mental, social, and spiritual health. She is an accomplished author of clinical articles for peer-reviewed journals, a regular contributor for parenting magazines and a frequent guest on radio, television, and other media to promote the health of children.

PARTNER/SPONSORED PROGRAM SPEAKERS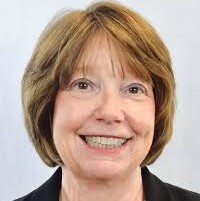 Ruth Carrico, PhD, DNP, APRN, CIC, FSHEA, FNAP
Professor, University of Louisville School of Medicine, Division of Infectious Disease
Ruth Carrico is a Professor and Family Nurse Practitioner with the University of Louisville School of Medicine, Division of Infectious Diseases, and director of epidemiological research in the University's Center of Excellence for Research in Infectious Diseases (CERID). Dr. Carrico has received training specific for healthcare epidemiology at the Centers for Disease Control and Prevention (CDC) in conjunction with the Rollins School of Public Health at Emory University in Atlanta and the Society for Healthcare Epidemiology of America (SHEA). Dr. Carrico is responsible for the clinical and research operations at the University of Louisville Vaccine and International Travel clinic. Her research has been funded by the CDC, HRSA, DHS, and industry. In 2008, Dr. Carrico was appointed to the National Biosurveillance Subcommittee (NBS) Advisory Committee to the Director, Centers for Disease Control and Prevention, and in 2010 became a SHEA Fellow. In 2011, Dr. Carrico was appointed by Secretary Sebelius, to the Healthcare Infection Control Practices Advisory Committee (HICPAC) for an extended three-year term. In 2012, she was presented with the Carole DeMille Achievement Award by APIC, an honor for an Infection Preventionist. In 2013, Dr. Carrico was appointed to the National Foundation for Infectious Diseases as the Board's Nurse Planner and in 2014 became a Robert Wood Johnson Foundation Executive Nurse Fellow alumna. Dr. Carrico served as the 2016 president of the Certification Board of Infection Control and Epidemiology, Inc. (CBIC), the organization responsible for board certification for infection preventionists worldwide, and is now enjoying the role of immediate past president. In 2016, Dr. Carrico co-founded the Infection Prevention Institute a virtual training site focusing on infection prevention education for all partners concerned with preventing infection in any setting. Then, in 2017, the University of Louisville's Journal of Refugee and Global Health was launched, with the first issue to be released in April. Dr. Carrico serves as the Editor-in-Chief for this new open-access journal. In 2018, Dr. Carrico assumed the position of president of the Kentucky Nurses Association and in 2020 was recognized as a Distinguished Fellow in the National Academies of Practice.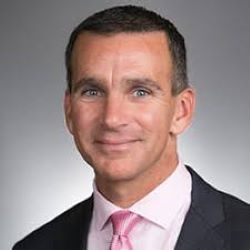 Charles P. Vega, MD, FAAFP
Health Sciences Clinical Professor, UC Irvine Department of Family Medicine; Assistant Dean for Culture and Community Education, UC Irvine School of Medicine; Director, UC Irvine Program in Medical Education for the Latino Community
Dr. Chuck Vega grew up in Northern California and completed his undergraduate degree at Harvard University. He attended medical school at the University of Wisconsin – Madison and completed residency training in Family Medicine at UC Irvine. He stayed on as faculty in the Department of Family Medicine at UCI and now holds the title of Health Sciences Clinical Professor. He is the Executive Director of UCI's Program in Medical Education for the Latino Community and won a Macy Faculty Scholarship to improve patient-centered health education at UCI. He currently serves as Assistant Dean for Culture and Community Education in the UC Irvine School of Medicine. Dr. Vega has seen patients and taught medical students and residents at UC Irvine's Family Health Center – Santa Ana for the past 20 years. This clinic is a federally qualified health center and the largest safety-net clinic for Orange County. Dr. Vega's academic interests are focused on access to quality, compassionate medical care for underserved populations, and the development of training programs to promote this vision of healthcare.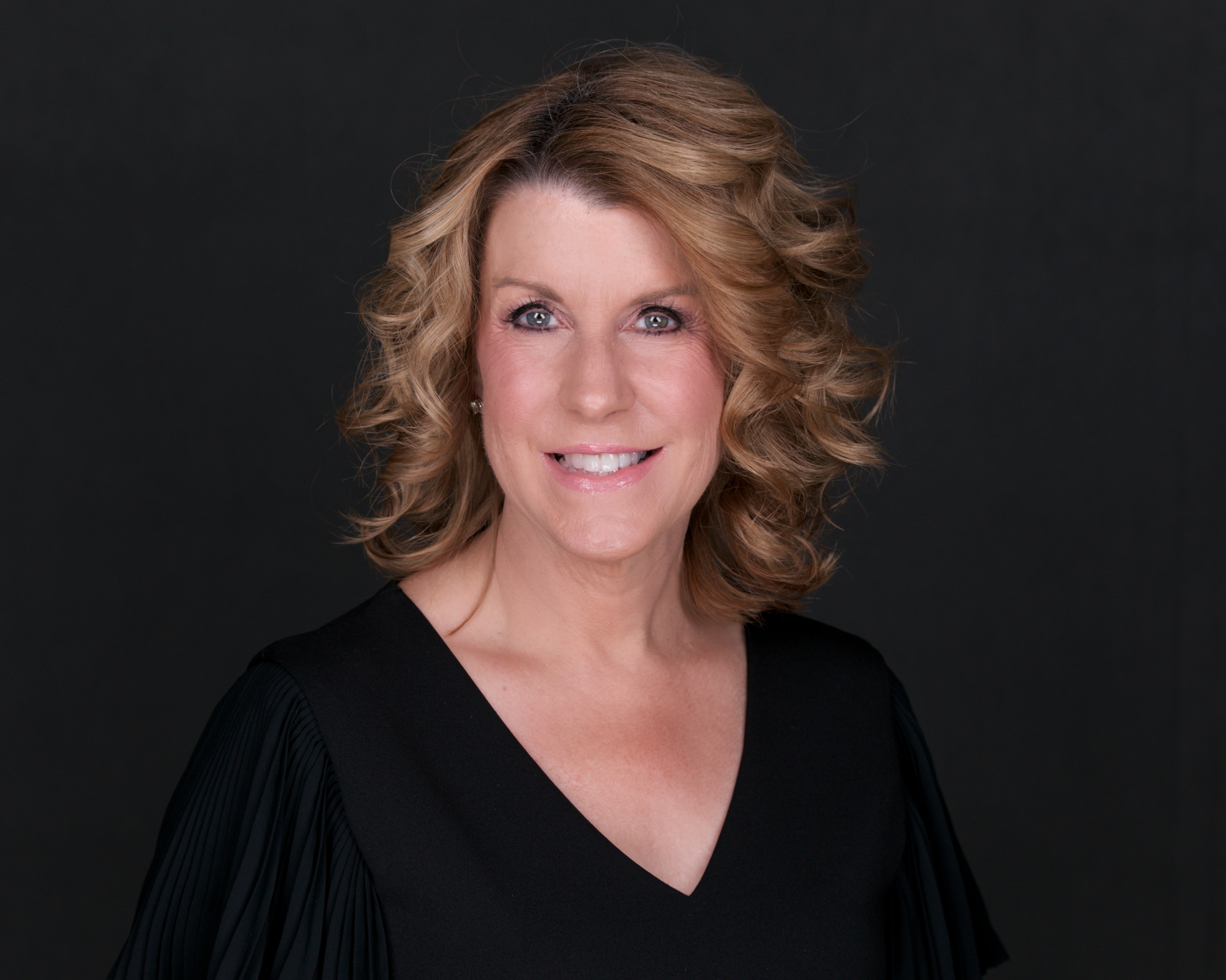 Wendy L. Wright, DNP, ANP-BC, FNP-BC, FAANP, FAAN, FNAP
Family Nurse Practitioner and Owner, Wright & Associates Family Healthcare
Wendy received her Doctor of Nursing Practice in 2019 from the University of Alabama, Tuscaloosa. She is a 1992 graduate of the Adult Primary Care Nurse Practitioner program at Simmons College in Boston, Massachusetts and completed a family nurse practitioner post-master's program in 1995. She is an adult and family nurse practitioner and the owner of two, nurse practitioner owned and operated clinics within New Hampshire named: Wright & Associates Family Healthcare. Her family practices have won numerous awards, including Top Providers in New Hampshire 2018, Top 20 Fastest-Growing Family Business, and Top 20 Women-Owned Business in New Hampshire. In addition, she is the Owner of Partners in Healthcare Education, a medical education company. She is the Past President of NPACE and the Senior lecturer for Fitzgerald Health Education Associates.

She is the recipient of numerous awards and was chosen by the American Association of Nurse Practitioners as the 1999 recipient of the New Hampshire State Excellence Award. In addition, she received the 2009 NH Nurse Practitioner of the Year and the 2014 Top 5 Women in New Hampshire Business Award. In 2005, she was inducted as a Fellow into the American Academy of Nurse Practitioners; in October 2014, a Fellow in the American Academy of Nursing, and in March 2017, a Fellow into the National Academies of Practice.

She is the founder of the NH Chamber of Entrepreneurial Nurse Practitioners, an organization designed to assist nurse practitioners with independent practice issues. In addition to full-time clinical practice, she presents nationally to different audiences and has been a speaker at over 1000 conferences in 47 states. She is the nurse practitioner representative to the State of NH Immunization Advisory Board. She has been a medical media spokesperson for numerous companies and has appeared on radio, television, and in print magazines. Wendy is frequently consulted by malpractice attorneys around the area of clinical practice and has worked on more than 100 malpractice cases involving nurses and nurse practitioners.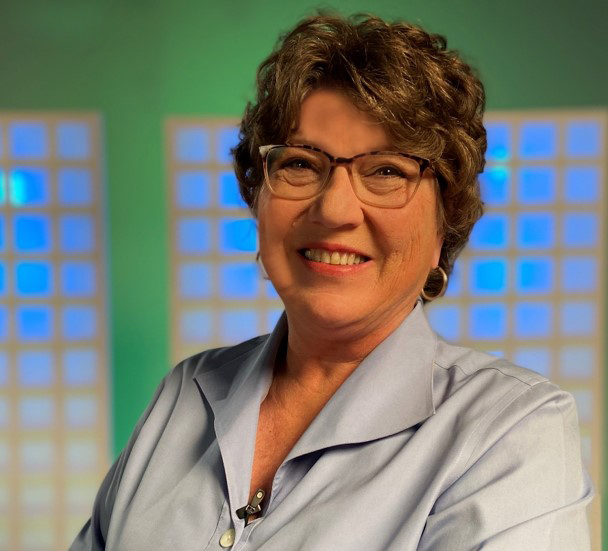 Debbie Hinnen, APN, BC-ADM, CDE, FAAN, FAADE
Advanced Practice Nurse and Certified Diabetes Educator, Memorial Hospital Diabetes Center, University of Colorado Health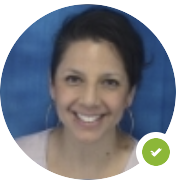 Dinora Chinchilla, MD, MBA
Health Sciences Assistant Clinical Professor, UCI, Pulmonary and Critical Care
Dr. Dinora Chinchilla grew up in East Los Angeles and completed her undergraduate degree at California State of Los Angeles. Dr. Chinchilla is triple boarded in internal medicine, pulmonary medicine, and critical care. She obtained her medical degree from UCI Medical Center and holds a Masters in Business Administration. She completed her 3-year residency training at Harbor UCLA Internal Medicine Program in Southern California and a fellowship in Pulmonary Critical Care at Cedars Sinai in Los Angeles. Currently, she is faculty at UCI Medical Center and holds the title of Health Sciences Assistant Clinical Professor in the Pulmonary Critical Care Division. Dr. Chinchilla's clinical interests are in pulmonary vascular disease and is currently leading the implementation of the pulmonary embolism response team at UCI. In addition to her clinical interests, she is invested in mentoring aspiring physicians that will continue to improve healthcare delivery to the underserved Latino population.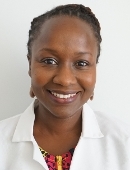 Stella A. Safo, MD, MPH
Assistant Professor, Mount Sinai Health System, Founder, Just Equity For Health

Jorge Vazquez, MD
Internal Medicine Specialist, Allegheny Center-Digestive Health, Pittsburgh, PA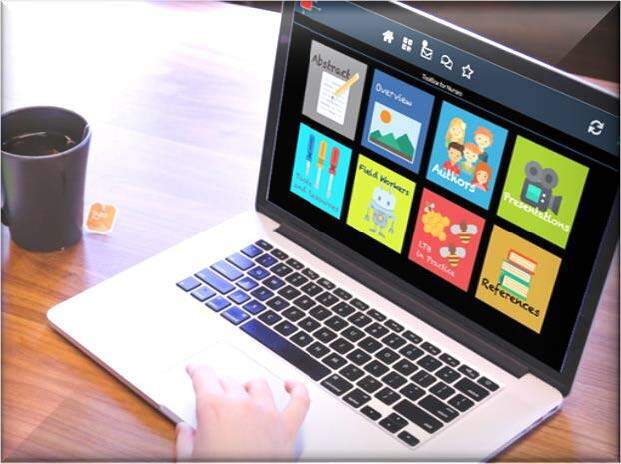 Digital ePosters
---
NPACE's ePosters are digital research poster presentations developed by current and future nurse practitioners. This new, interactive format allows viewers to read the full abstracts, learn about the poster authors, review the poster research, participate in surveys, and enhance learning through videos and additional online resources.
NPACE is pleased to offer 0.5 contact hours per ePoster.
These two ePosters will be available prior to the start of the conference as well as on-demand access for 90 days to earn your credits.
Featured ePosters