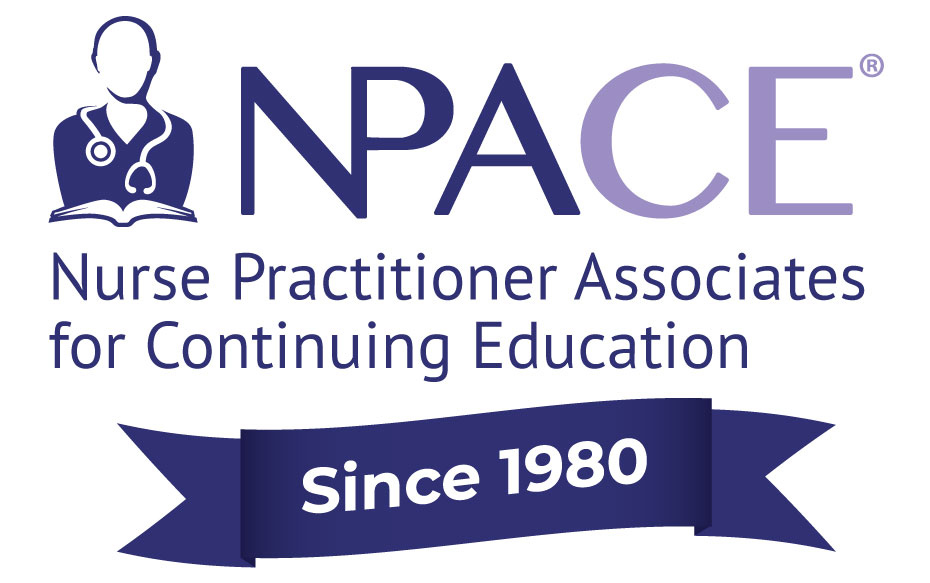 NPacers Webinar Series: April 30, 2021
Recorded On: 04/30/2021

---
This Live NPacers Webinar will provide cutting-edge information in the field of Mental Health, specifically Depression, geared toward primary care providers. Advanced Practice Primary Care providers are increasingly faced with treating and managing their patients' mental health challenges as depression, anxiety and stress become more prevalent in our society. NPACE offers this live webinar to help you meet these challenges.

Additionally, we are pleased to offer a partner-hosted, non-CE Webinar featuring the most sought-after, up-to-date information about Major Depressive Disorder in Chronic Kidney Disease. Don't miss these important webinars.
Participants will have the opportunity to engage and interact with the speakers and get answers through a Q&A session directly following the presentation.

---
Webinar Summary
| | |
| --- | --- |
| Registration Deadline Date: | April 29, 2021 @ 11:59 pm ET |
| Live Webinar Date: | April 30, 2021 @ 1:00-3:00 pm ET |
| Enduring Expiration Date: | |
| SPONSORED PROGRAM: Major Depressive Disorder in Chronic Kidney Disease | May 30, 2021 (30 days) |
| NPACE WEBINAR: Functional Medicine for Suicide Prevention in a Primary Care Setting | July 30, 2021 (90 days) |
| Credits: | |
| SPONSORED PROGRAM: Major Depressive Disorder in Chronic Kidney Disease | None |
| NPACE WEBINAR: Functional Medicine for Suicide Prevention in a Primary Care Setting | 1.00 CNE; includes 0.25 pharmacology credit |
| Cost: | $25.00 |
Special bundle pricing for NPacers Webinars! Register for 3 or 4 webinars at one time and get 10% off your total registration price. Register for 5 or more webinars at one time and get 20% off your total registration price. Take advantage of one of these deals and save on your CE!
April 30, 2021
---
1:00 - 1:45 pm ET SPONSORED PROGRAM: Major Depressive Disorder in Chronic Kidney Disease
Speaker(s): Laura Frank, PhD, MPH, RDN, CD
Non-CE

Overview
Major Depressive Disorder (MDD) and Chronic Kidney Disease (CKD)/End-Stage Renal Disease (ESRD)
- Discuss the high prevalence of depression in patients with CKD.
- Discuss how the overlap of symptomatology between MDD and CKD makes diagnosing depression in the setting of CKD challenging.
- Discuss the association of MDD with poor outcomes in CKD.
- Discuss potential risk factors and mechanisms of MDD in CKD.
- Discuss the cycle between MDD and ESRD.
- Address challenges in MDD management considerations in CKD patients.

Sponsored by: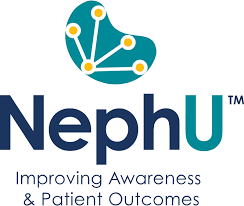 ---
2:00 - 3:00 pm ET NPACE WEBINAR: Functional Medicine for Depression in a Primary Care Setting
Speaker(s): James M. Greenblatt, MD
NPACE CE

Description
Many patients with depression do not respond to standard antidepressant treatment even after the addition of second and third antidepressant trials. As standalone therapies, antidepressant medications are likely to be unsuccessful in yielding therapeutic benefits. However, there is a considerable amount of scientific research that supports adjuvant nutritional therapies. This presentation will explore some of the common underlying biological factors precipitating depression. Practical, evidence-based interventions to enhance the efficacy and minimize the side effects of antidepressant medications will be described. Common nutritional deficiencies and their relationship to mental health status will also be discussed in detail. Following the presentation, participants will be able to describe a functional medicine approach to support patients and their families struggling with depression.

Learning Objectives
As a result of this activity, the learner will be able to:
1. Identify intrinsic and exogenous factors that can cause or contribute to depressive pathogenesis, and understand the mechanisms through which these factors can affect changes in brain function, cognition, and behavior.
2. Describe the limitations inherent in traditional symptom-> drug models of depression assessment and treatment, and how a functional approach based upon objective biologic assessment and the ramifications of biochemical individuality can address gaps in extant therapeutic models.
3. Elucidate the clinical utility of a functional approach for the treatment of depressive disorders, and how the incorporation of nutritional medicine into extant therapeutic paradigms can coalesce a more complete, patient-centric model of care.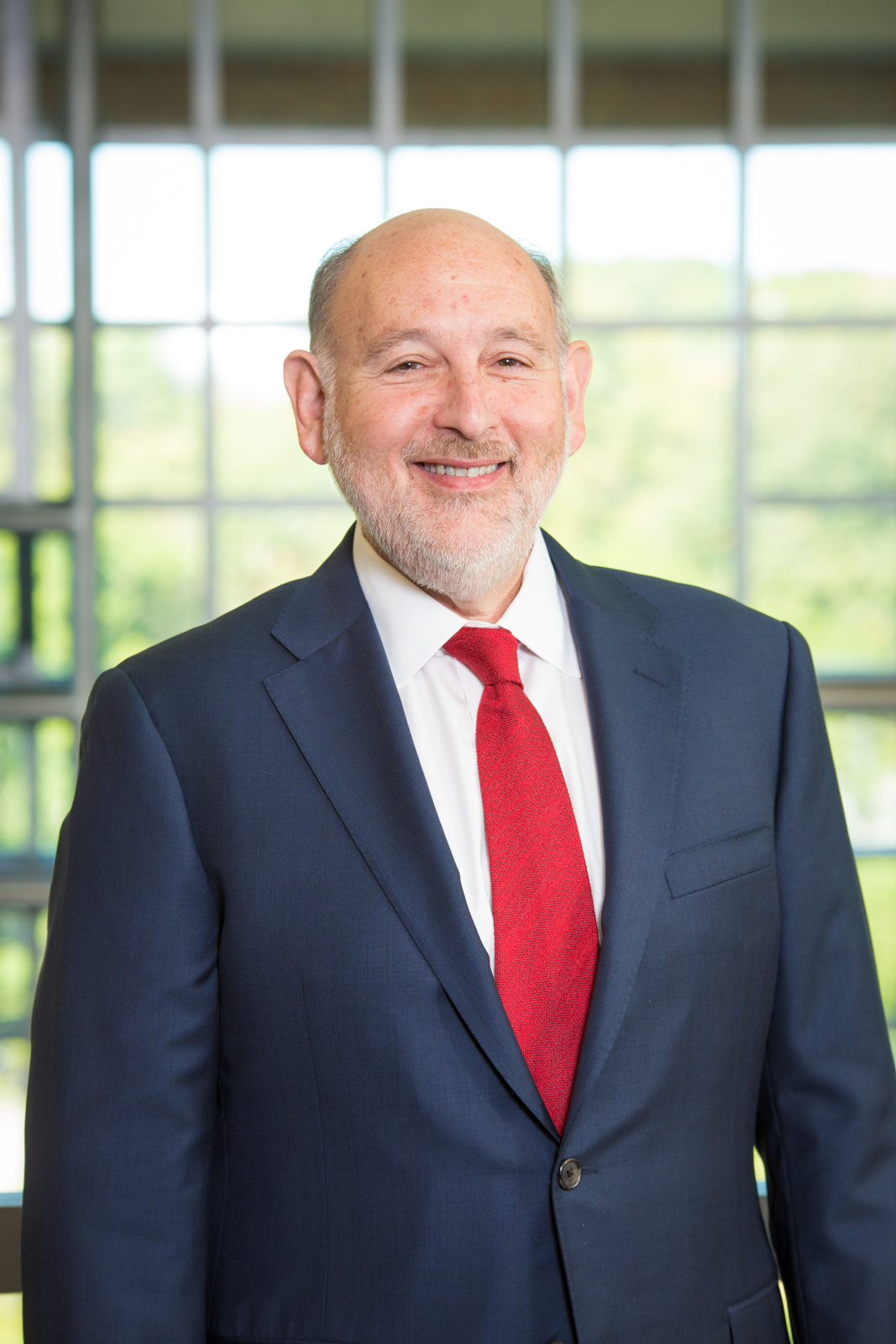 James M. Greenblatt, M.D.
Medical Director
Walden Behavioral Care
A pioneer in the field of integrative medicine, James M. Greenblatt, MD, has treated patients since 1988. After receiving his medical degree and completing his psychiatry residency at George Washington University, Dr. Greenblatt completed a fellowship in child and adolescent psychiatry at Johns Hopkins Medical School. He currently serves as the Chief Medical Officer at Walden Behavioral Care in Waltham, MA and serves as an Assistant Clinical Professor of Psychiatry at Tufts University School of Medicine and Dartmouth College Geisel School of Medicine. Dr. Greenblatt has lectured internationally on the scientific evidence for nutritional interventions in psychiatry and mental illness. He is the author of seven books, including Finally Focused: The Breakthrough Natural Treatment Plan for ADHD. He is the founder of Psychiatry Redefined, an educational platform dedicated to the transformation of psychiatry, which offers online CME-approved courses, webinars, and fellowships for professionals about functional and integrative medicine for mental illness.
$i++ ?>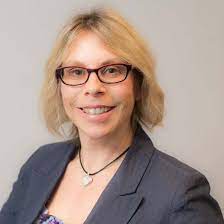 Laura Frank, PhD, MPH, RDN, CD
Nephrology Medical Science Liaison
Otsuka Pharmaceutical Development and Commercialization (OPDC), Inc
Dr. Laura Frank is a Nephrology Medical Science Liaison for Otsuka Pharmaceutical Development and Commercialization (OPDC), Inc. With a Doctorate in Exercise Physiology, a Master's degree in Public Health in Epidemiology, a Master's degree in Nutrition & Dietetics, and a Bachelor of Science degree in Molecular Biology, she has spent her career studying the importance of lifestyle management in its role in the prevention and/or attenuation of chronic diseases. Her post-doctoral research at the University of Washington focused on the improvement of metabolic dysregulation through nutrition and/or exercise interventions. As a Registered Dietitian Nutritionist (RDN), she has worked in the inpatient and outpatient settings treating patients with renal disease, including Autosomal Dominant Polycystic Kidney Disease (ADPKD), and related conditions. As a patient advocate, Dr. Frank understands the benefits of Patient-Reported Outcomes (PROs) to drive collaborative care and to improve quality metrics. Dr. Frank has been involved in Patient-Centered Outcomes Research and possesses a certificate in Health Economics and Outcomes Research (HEOR). She also has a strong academic background, with over 12 years experience in teaching graduate and/or undergraduate studies, 11 years experience as a clinical preceptor, and 8 years experience as director of clinical sites for the coordinated program in dietetics for the Washington State University.
$i++ ?>
CNE INFORMATION
---
SPONSORED PROGRAM: Major Depressive Disorder in Chronic Kidney Disease
This program is considered a "disease state education" program that is not branded and is not accredited for Continuing Education credit. This program is designated as Non-CE programs and contact hours will not be awarded.
---
NPACE WEBINAR: Functional Medicine for Depression in a Primary Care Setting
Obtain Your Credits
To earn credits for this activity, you must complete all course components in the following order: 1) watch the webinar; 2) complete the course evaluation; 3) pass the post-test with a score of 2/3 (66.7%) or higher. You may retake the post-test until a passing score is achieved, at which point you will be able to view/print a copy of your certificate of completion. This online certificate will also be saved within your profile dashboard transcript for future access.

Designation Statement
NPACE designates this educational activity for a maximum of 1.00 CNE credit(s), of which 0.25 is pharmacology credit. Participants should claim only credit commensurate with the extent of their participation in the activity.
Accreditation Statement
Nurse Practitioner Associates for Continuing Education (NPACE) is accredited as a provider of nursing continuing professional development by the American Nurses Credentialing Center's Commission on Accreditation (ANCC).

In addition to ANCC, NPACE is approved as a provider of continuing education in nursing by: the California Board of Registered Nursing, Provider Number CEP8720 and Florida CE Broker #50-1476.
DISCLOSURES
---
SPONSORED PROGRAM: Major Depressive Disorder in Chronic Kidney Disease
This webinar is presented by NephU. This content is developed exclusively by or on behalf of the industry sponsor. The content and opinions expressed are those of the sponsor and/or speakers and may not convey the views of NPACE.
---
NPACE WEBINAR: Functional Medicine for Depression in a Primary Care Setting
Faculty
Contributing faculty, James M. Greenblatt, M.D., have disclosed the following relevant financial relationships; Consultant for Pure Encapsulations and JayMac Pharmaceuticals.

Planners
All planners and contributors involved in this educational activity have disclosed no relevant financial relationships.
Disclaimer
The material presented in this continuing education program is being made available for educational purposes only and is not intended to represent the best or only methods, medications and/or guidelines appropriate for the medical situation discussed. Rather the material is intended to present an approach, view, statement, or opinion of the presenter(s), which may be helpful, or of interest to other practitioners and should not be used by clinicians without the evaluation of their patient's conditions and possible contraindications on dangers in use, review of any applicable manufacturer's product information, and comparison with recommendations of other authorities. NPACE disclaims any liability, loss, injury, or damage incurred as a consequence, directly or indirectly, of the use and application of any information given in a presentation.
Disclosure of Unlabeled Use
This educational activity may mention the uses of products that are not approved by the FDA for the indication(s) being discussed. The presenter(s) are instructed to notify participants when they are discussing unapproved uses or investigational agents. The opinions related to unapproved uses of products are solely those of the presenter(s) and are not endorsed or recommended by NPACE. Please refer to the official prescribing information for each product for discussion of approved indications, contraindications, and warnings.
Commercial Support
There is no commercial support for this activity.
Key:

Complete

Next

Failed

Available

Locked
Sponsored Program Archived Recording
Open to view video.
Open to view video.
Major Depressive Disorder in Chronic Kidney Disease -- Sponsored by NephU
| Access Date | Quiz Result | Score | Actions |
| --- | --- | --- | --- |